A traveller in his soul, Sofia-based artist immortalizes his adventures for the delight of our eyes. Spotted for his breathtaking aerial shots, his style is also sometimes at the edge of photojournalism since he uncompromising changes the perspectives to transport us into the world's colours and textures. An architect by profession, he captures reliefs, buildings and humans with precision and emotions and definitely competes with great photographers. We've met him.
Which path led you to be a photographer?
Actually, I do not qualify myself as a professional photographer. I 've never studied photography, it's my passion and my way to escape from my daytime work. I only take photos when I'm in the mood for it, and I don't have a particular main topic or theme. I like to shoot people, landscapes, streets, aerials, architecture, abstract. I also enjoy to experiment with all of it and even using different cameras: mobile, DSLR, mirrorless, 360, drone…

You take striking pictures of various landscapes from above. Why did you decide to photograph this way?
I love top-down aerial photos, this straight down projection is very architectural, it is almost like a plan view, like a drawing. There is no perspective, no horizontal. You can capture familiar or emblematic places and buildings in a very unusual angle. It's completely different from the human point of view!

Can you explain a bit to us how you make it happen?
I take photos from above with a drone. And since we can «pause» the drone just above the object or the place we want, we are able to tune its direction and altitude to frame the perfect composition.
With time, I have developed an eye for good aerial spots. Some things and scenarios that seem pretty ordinary from the ground, sometimes look much more exciting from above… And vice versa! But I improvise most of the time, I don't do much of planning. I just travel and search for interesting places on the go.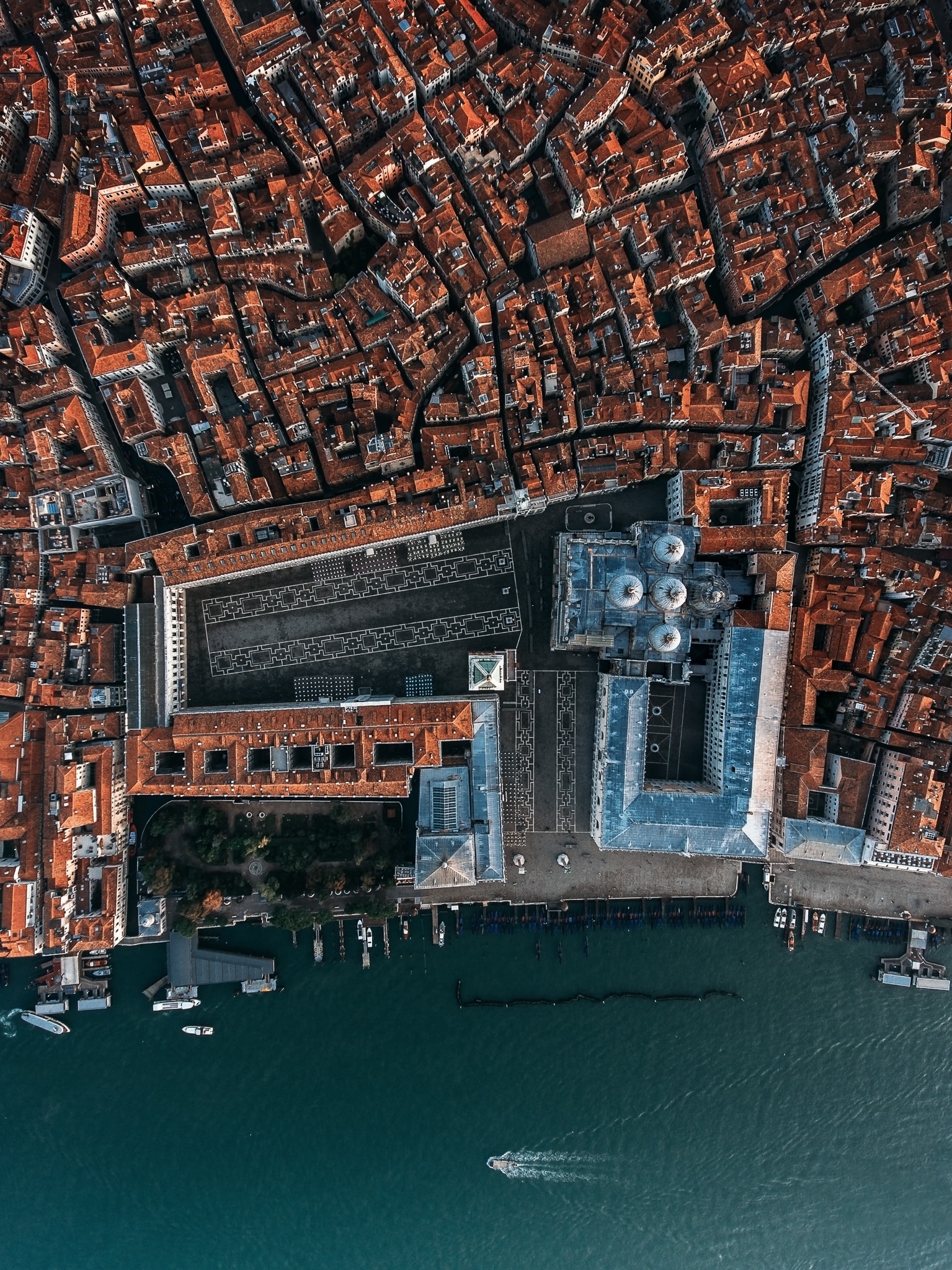 You are a real globe-trotter! What inspires you to shoot when you travel?
I love travel photography. Now I always carry a small foldable drone with me. This is a technology that has been available only for a couple of years, and it is incredible how good the quality of the camera is from a gadget that you can literally carry in your pocket.
The flight range is huge, up to 7 km. So you can explore and photograph much more things around you from the air than you could possibly shoot with your standard camera.
What's next for you?
I'm planning a trip to Antarctica!
Follow his many travels and projects on Instagram.