Dogs, like humans, have their own personalities and identities. Photographer and long-time animal lover Alicia Rius shot A Dog's LifeA Dog's Life, a series featuring dogs and the items that define their personalities. By speaking with the owners of several dogs, Rius was able to match the dog's possessions with their lifestyles. "The objets that 'go with' each dog truly exemplifies who the dog really IS. Using the dog's belongings allowed me to go deeper into the life of the dog, and opened my eyes into his real world," she says.
Photographed next to their chew toys, the garbage they ate as scavenger dogs, their various frisbees and medals, their medications for various ailments, their clothes or beauty products, Rius smartly draws visual parallels from portrait to belongings – an amazing series that brings us closer to a dog and his world.
CREW:
Photographer, Prop Buyer & Stylist: Alicia Rius
Prop Stylist Assistant: Emily Baker
Digital Technician & Lighting Assistant: Alex Kapustin
Animal Handler: Rachael Green (Hollywood Animals)
Studio: Rig Studio L.A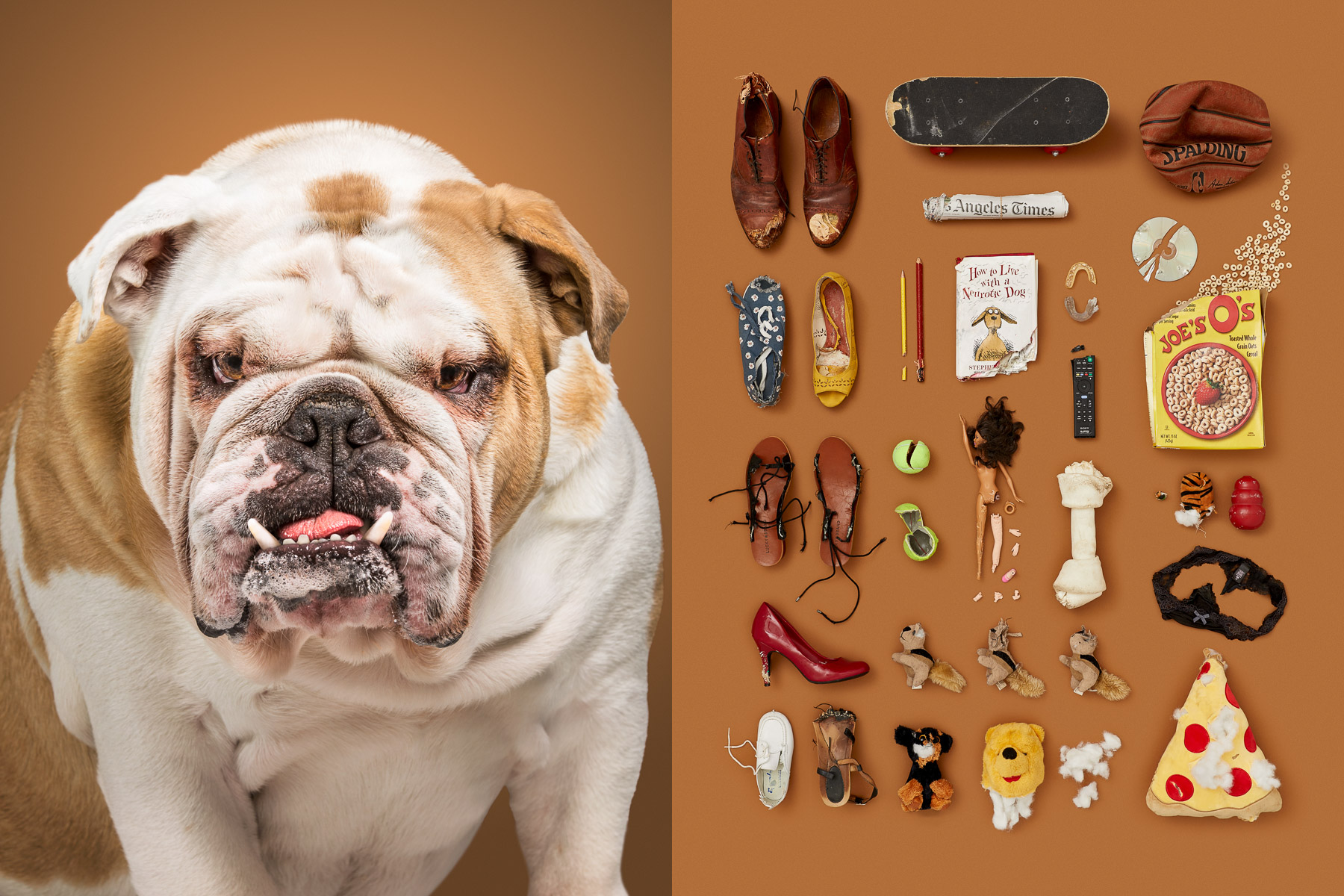 The Neurotic: Bear (English Bulldog, 4.5 years old)

The Senior: Magda (Cocker Spaniel Dachshund mix, 14 years old)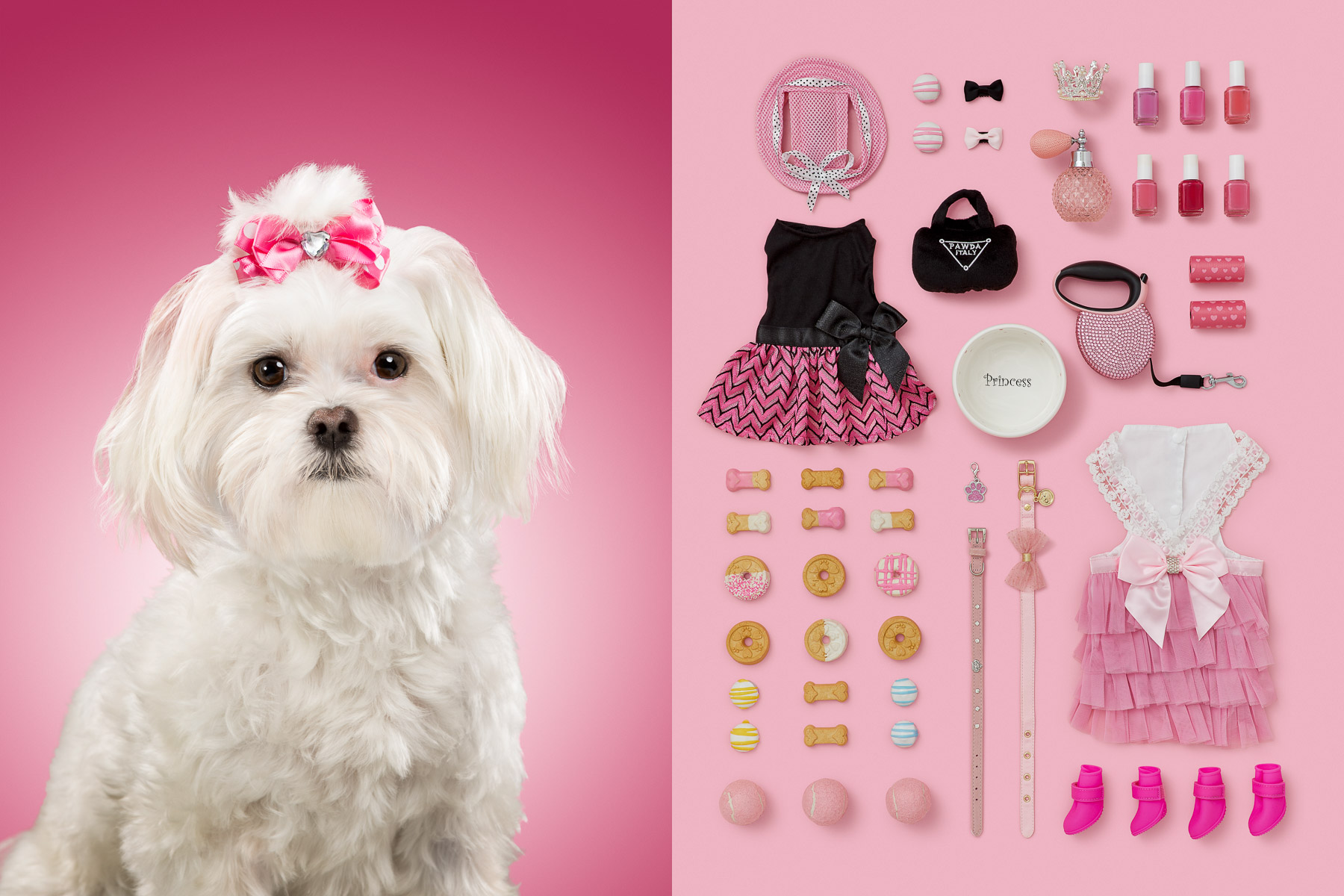 The Princess: Lola Rose (Maltese Shih Tzu mix, 1.3 years old)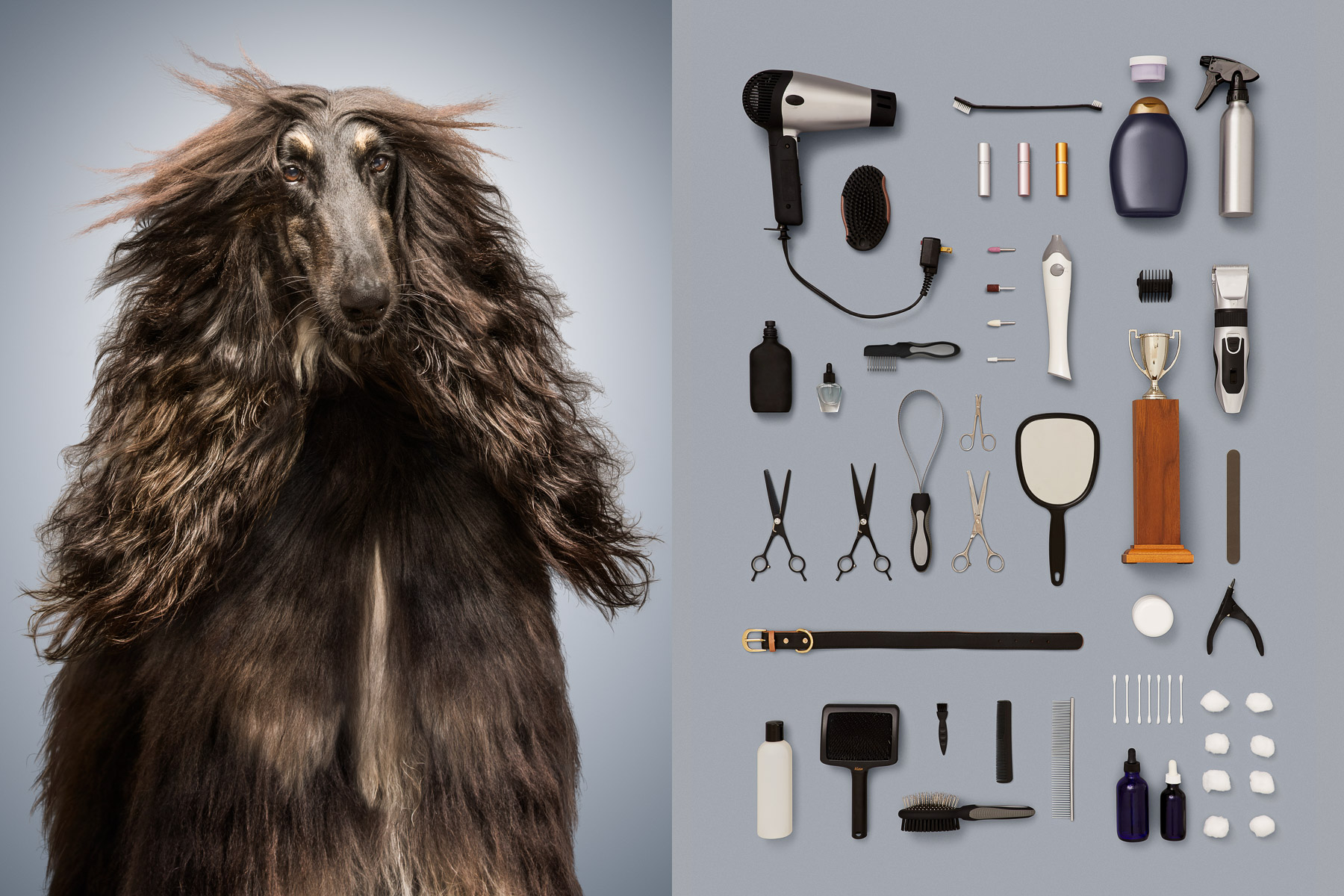 The Best in Show: Zig (Afghan Hound, 3 years old)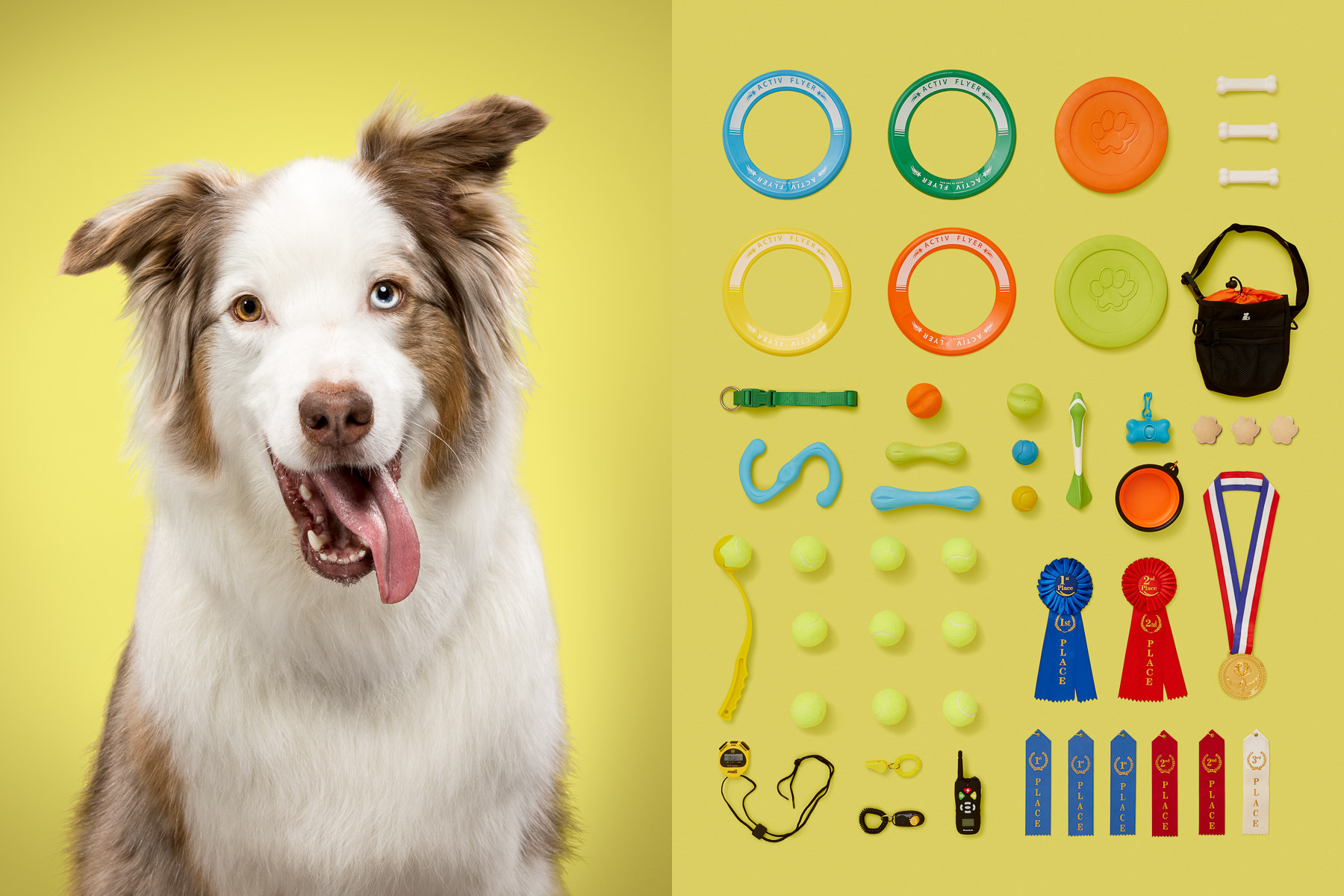 The Fetcher: Knuckles (Australian Shepherd, 7 years old)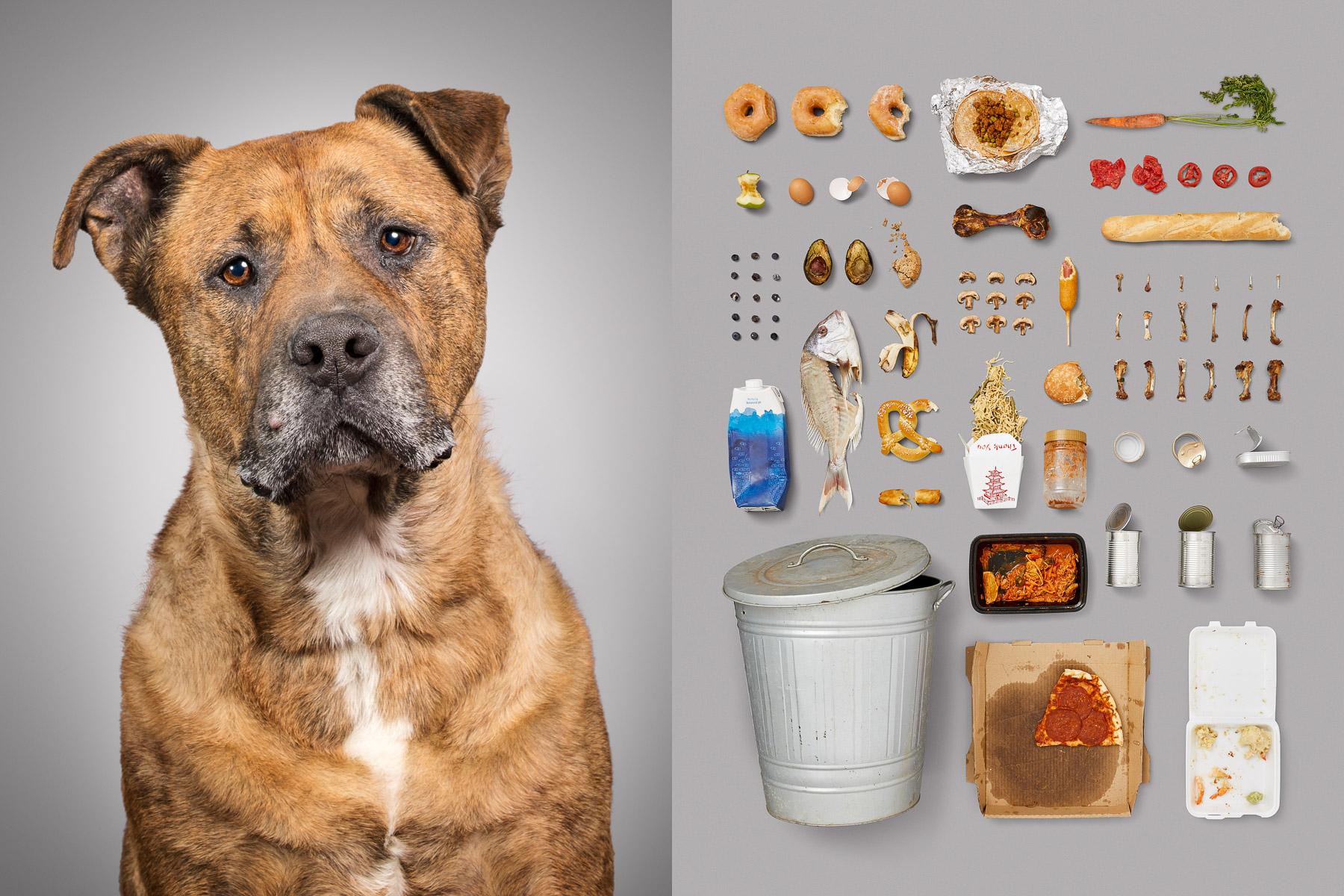 The Stray: Marmaduke (Shar Pei-Pitbull mix, 8 years old) – up for adoption!