Since the 1950s, when a quick-witted designer removed the legs from a LOVET table to fit into his car, IKEA has become one of the world's most popular brands. By championing modern design and innovative functionality, all at an affordable price, IKEA has been crowned "the world's largest furniture retailer," with hundreds of stores around the globe.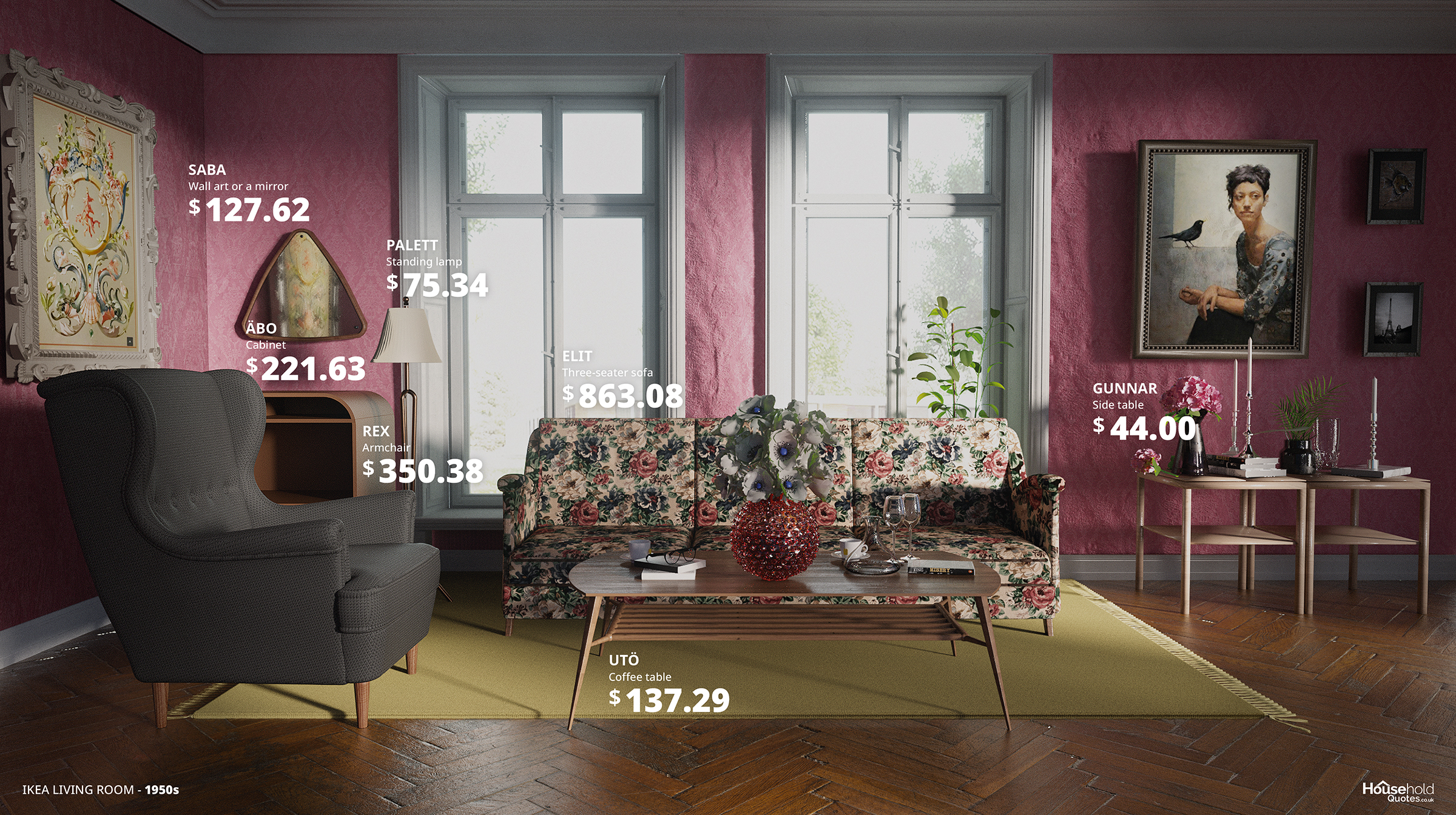 To highlight their iconic catalog, HouseholdQuotes traced the evolution of living room design through the lens of the brand, drawing on their museum of vintage catalogs. Going all the way back to the 1950s, the HouseholdQuotes team produced realistic renderings for each era, showcasing the most iconic furniture from each decade.
More to discover on Householdquotes' website.