New York design studio THEVERYMANY presents his latest creation: Pillar of Dreams. This cloud-shaped white pavillon is located in Charlotte, North Carolina.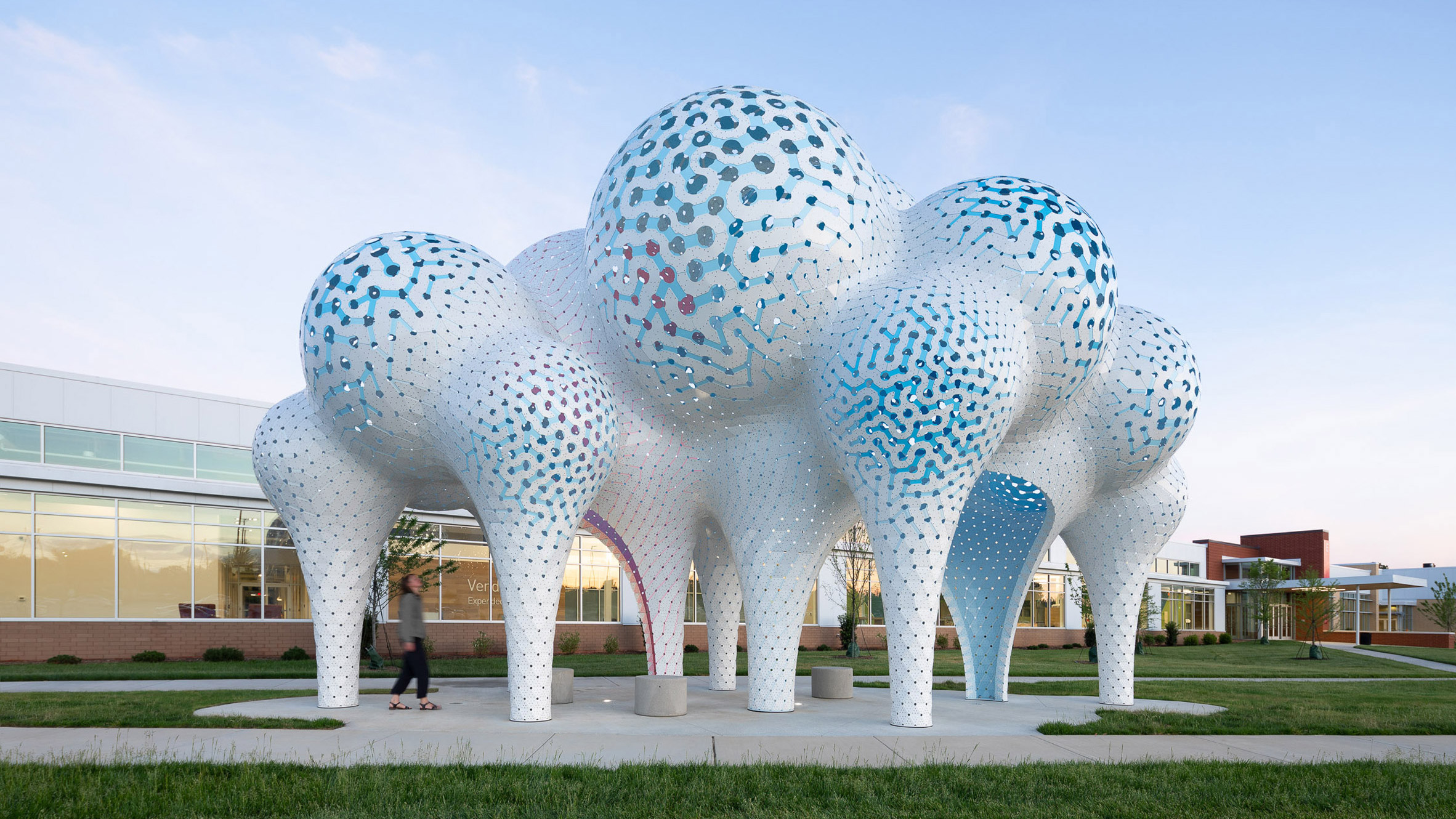 The 8-meter high construction is composed of thin aluminum layers, perforated and then assembled to create a surprising shape of bubble. From the sky, the installation looks like a cloud. The purpose of the installation was to create a public place, a place of gathering and meeting for visitors and employees of the city.
Regarding the design, the interior of the pavilion is composed of a gradient of sky blue and soft hues of peach and pink to enhance the effect of dreams. "The intensity of color grows as one nears the pavilion and finally envelopes the viewer upon entry–curiosity rewarded" describes the studio. The open colones reveal a space in which visitors can go. Inside, the openings carved in the plates filter the sunlight, shadows in the form of geometric patterns are projected on the floor.
A space our of reality that promises a visual journey while protecting visitors from the North Carolina sun during the summer.
Photos Credits : NAARO