As part of an international design competition, the Norwegian architectural firm Snøhetta and the ECADI group were chosen to lead the design and construction of the new Shanghai Opera in China 
His particularity ? An impressive spiral staircase that gives access to the roof. The wide terrace will offer a magnificent view of Shanghai and the Huangpu River beside which the opera will be built. This roof will be available for various events.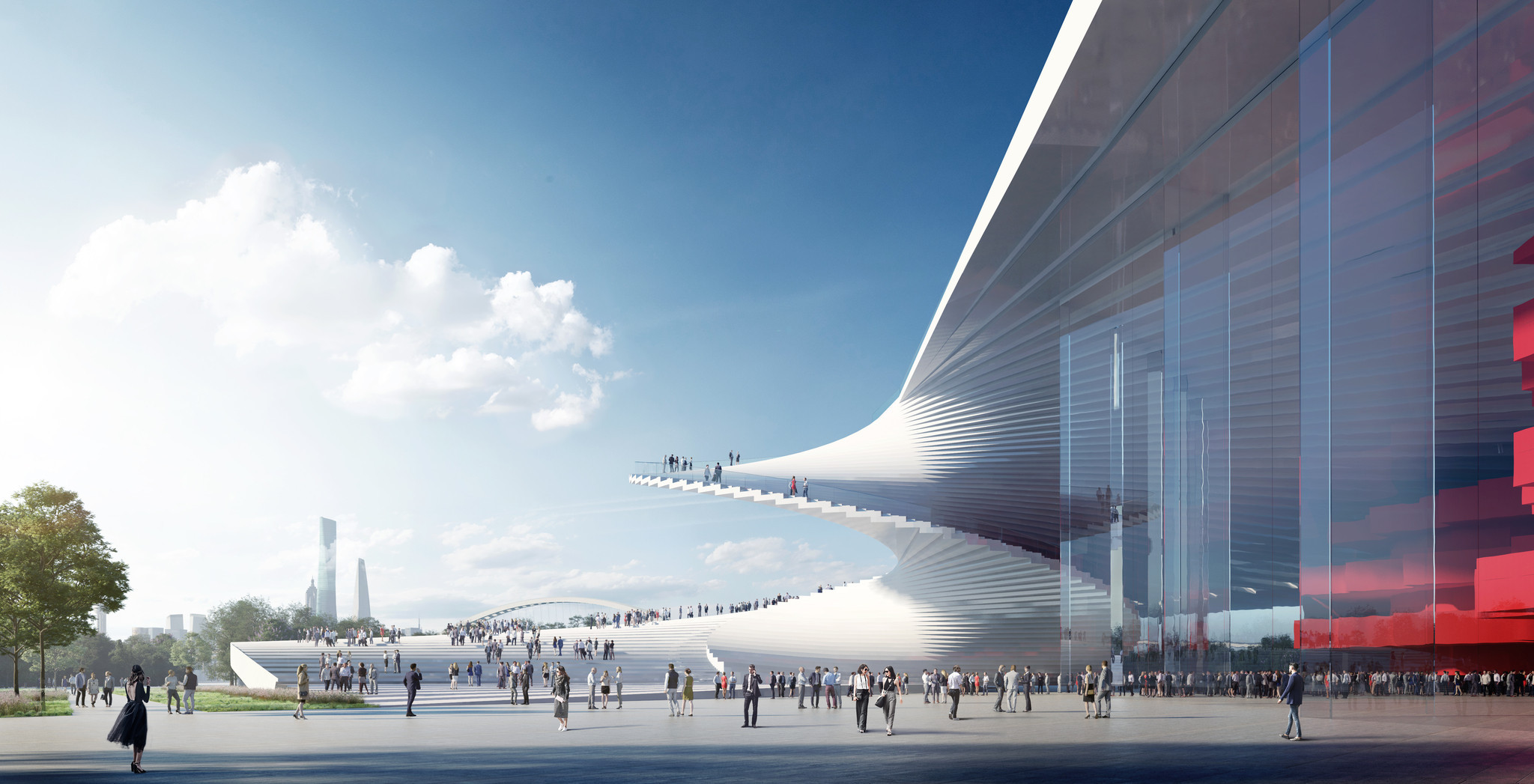 According to the architects, the design of the Grand Opera House is inspired by the concept of movement, the leading theme of the entire project. "The helical roof surface evokes an unfolding fan, capturing the dynamism of dance and the human body". This same concept extends to the entire project: in the halls, in the three auditoriums, and even in its logo which represents an open fan.
The interior of the building will be covered with silk, oak flooring for the acoustics and large bay windows to optimize natural light. The exterior of the building in immaculate white will be a real object of art. "Through its aesthetics, functionality, as well as its cultural and ecological ambition, the Opera House will be an accessible canvas for global visitors, local citizens, and artists to fill with life and culture."
In addition to the work of design and aesthetics, the construction of the building was designed with an ecological approach. The landscaping takes into account respect for the environment and the construction has been studied in order to use less carbon. The construction of the Shanghai Grand Opera should be finished in 2023.
Images: Snøhetta