Fubiz is proud to show you the new version and to provide you its first video program : Fubiz TV. After 7 years, our team is happy to present you a new version and also a new weekly video program, in partnership with Orange. All the details here.

More details :
/ Articles
Articles pages have evolved : more share, more votes and new images galleries. We encourage you to participate and vote for contents by pushing Most Popular articles on the header. New categories such as "Architecture" or "Street Art" are now available.
/ Mosaic
Mosaic is now more interactive, collecting contents and articles. This mosaïc of miniatures permits you to discover all contents in a beautiful patchwork.
/ Video Player
A customized HTML5 video player to diffuse HD contents.
/ Members
A new directory of members have been settled with new specifications – sorts by name, activity frequency,…  Each member have a page "/member/username" with a bio, associated URL, activity timeline composed of his likes, comments and submitted articles.
/ Galleries
A new graphic design for galleries pages. More than 120 000 images sorted and selected by our team in 8 categories : Photography – Advertising / Print – Typography – Street Art – Product Design – Architecture – Fashion
/ Fubiz TV
Fubiz TV, the best of creation in videos. Fubiz offers you now a new HD video program each friday, gathering the best of new projects. The first episode of Fubiz TV is exceptionnaly released today.  Le premier épisode de Fubiz TV est diffusé exceptionnellement aujourd'hui. This program is also an exclusive partnership with Orange.
/ Fubiz Ball
Fubiz Ball is a new function reserved to members. Its name code : Fubiz Ball, permitting you to navigate and reflect your creative identity on the website. It's composed of your avatar and differents activities on the website.
/ Quick Links
The submit articles section is now more accessible and easier to use, with roll-over for more interactions.
/  Feed Activity
A new fonction to add contacts, to connect to others Fubiz members.
/ Archives
We have elaborated a new Archives system to gather thousands of articles on Fubiz to make the navigation more simple, based on chronology, from 2005 to today.
/ Application iPhone
Fubiz Application is available on the App Store. An update, with new functions, will be released in few weeks. And so will be the future iPad App next month !
/ Press
Press reviews and mentions are available on our website in Press page.
/ Advertise
Advertise provides details on Fubiz audience, our offers and also differents advertisers who worked with us.
/ Social
New Twitter & Facebook corners to follow contents on social networks.
/ Credits
Based in Paris, this website is edited and produced by Fubiz. Thinked and realised in collaboration with Colorz agency. Hosted by Typhon.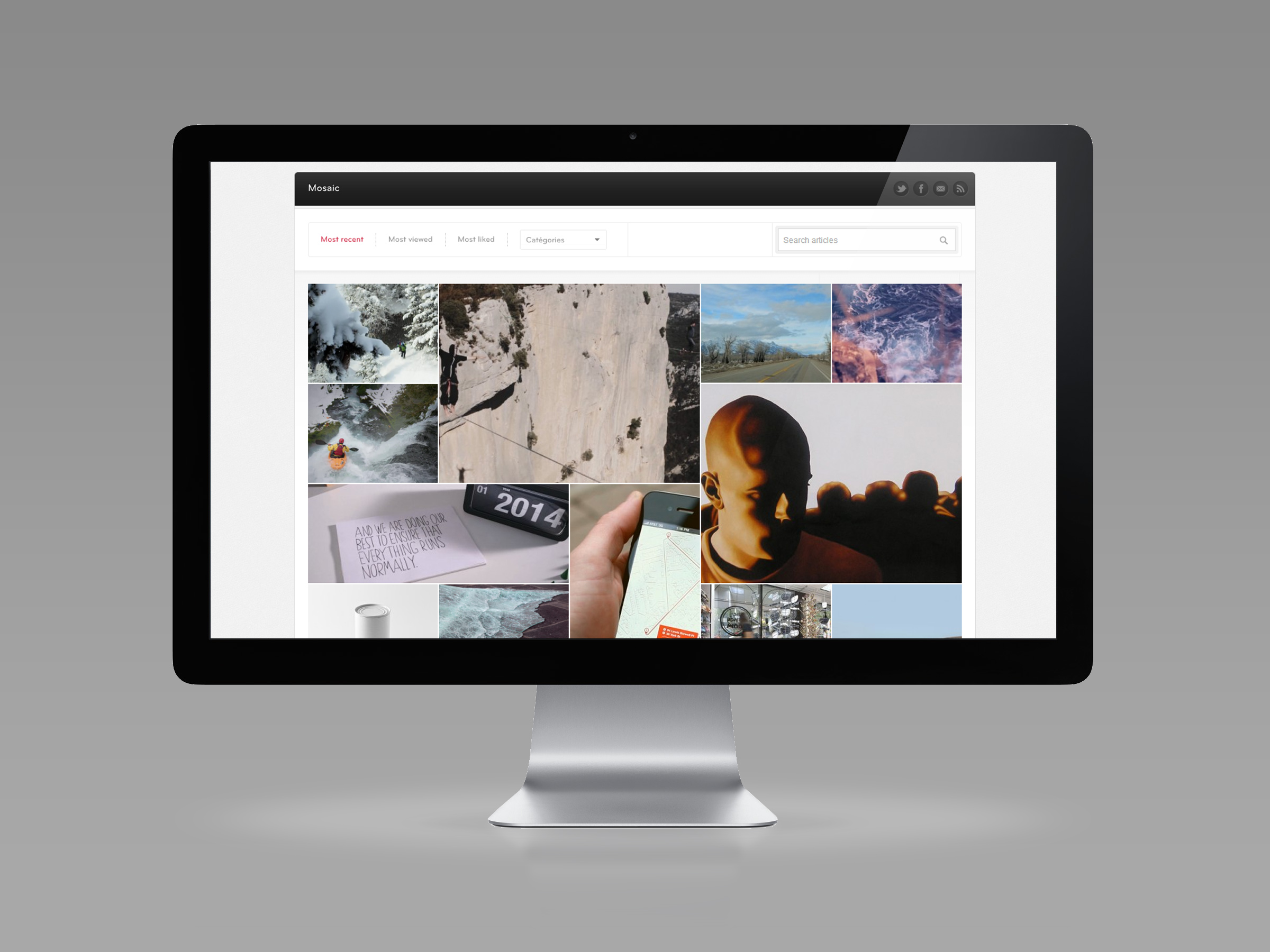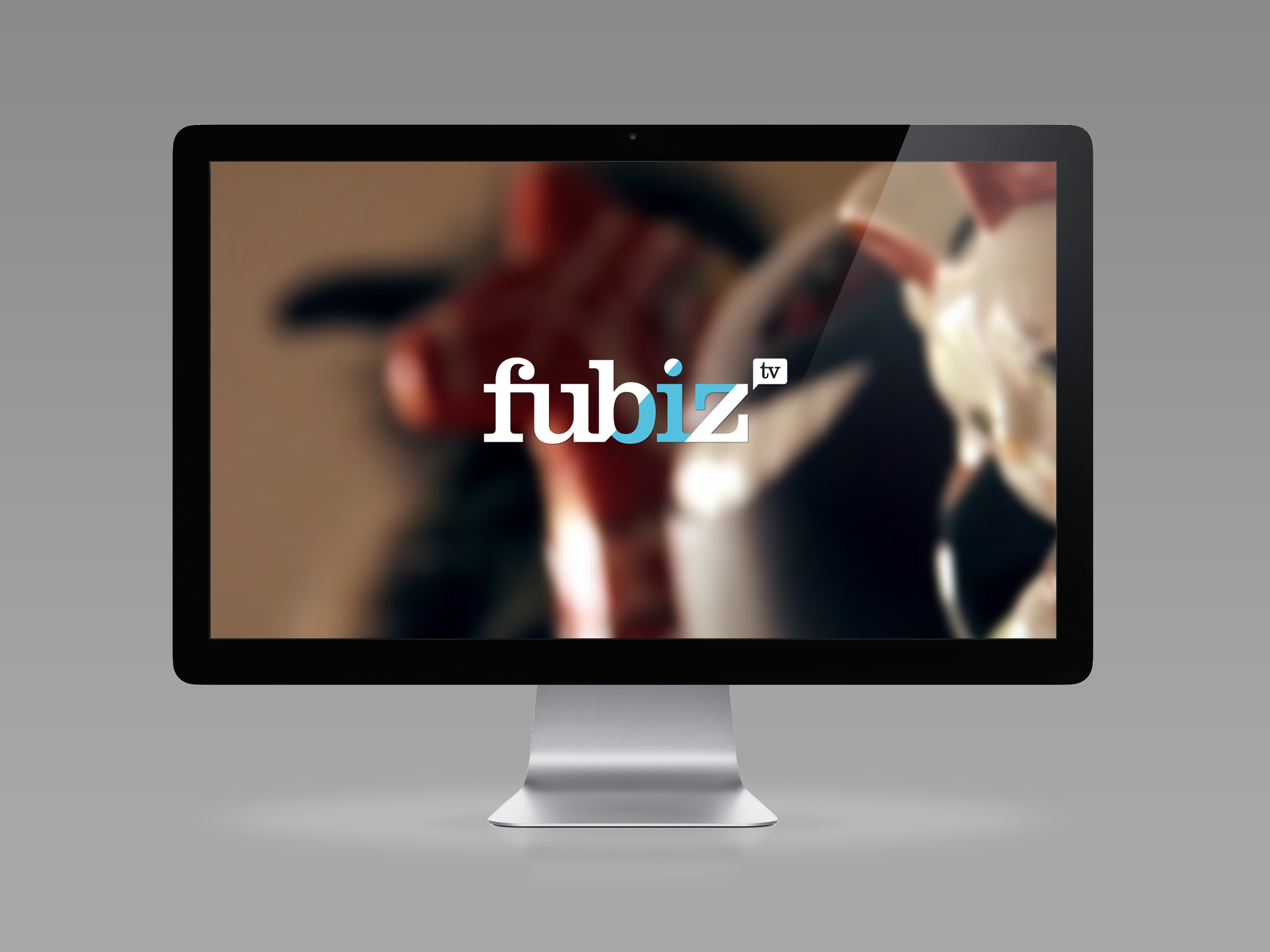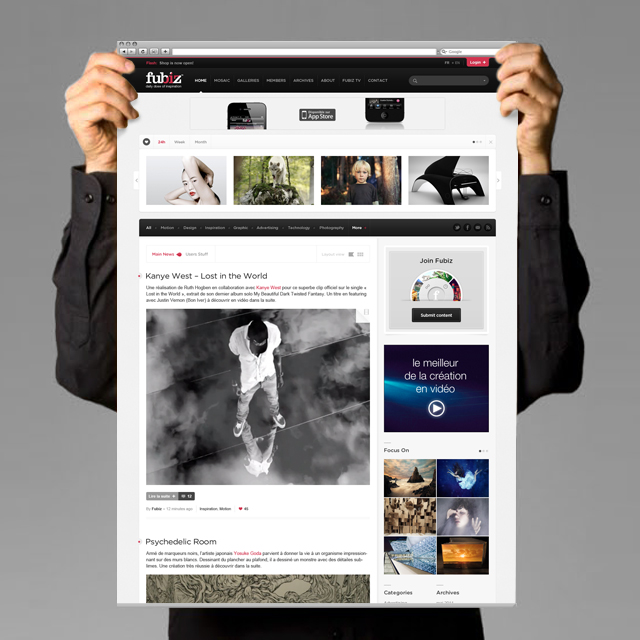 Don't hesitate to contact us to tell us your feedback, suggests and technical problems. New pages and services will come within few days. Thanks for your support !