From October 11th to December 31st 2012, la Gaîté lyrique setting of Paris becomes the brand HELLO ™ created from scratch by the French collective H5, celebrating imaginary brand. In collaboration with Fubiz, H5 and the la Gaîté lyrique offer to participate in this exhibition and be exposed by participating in a contest to discover more.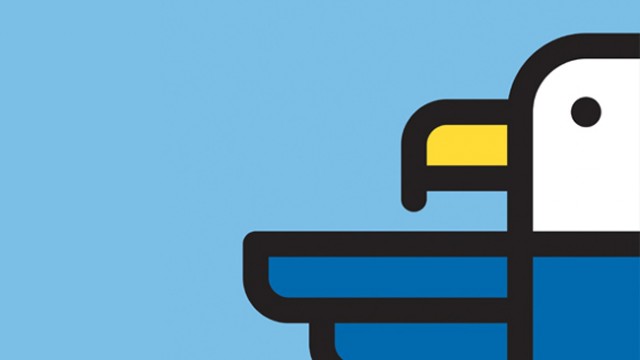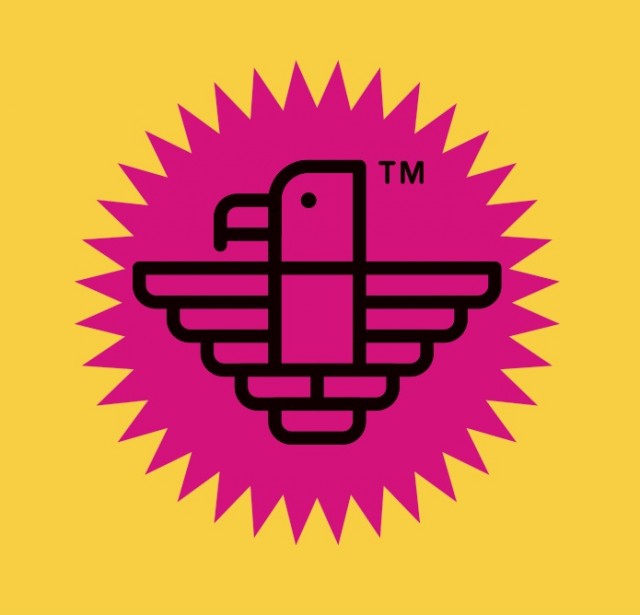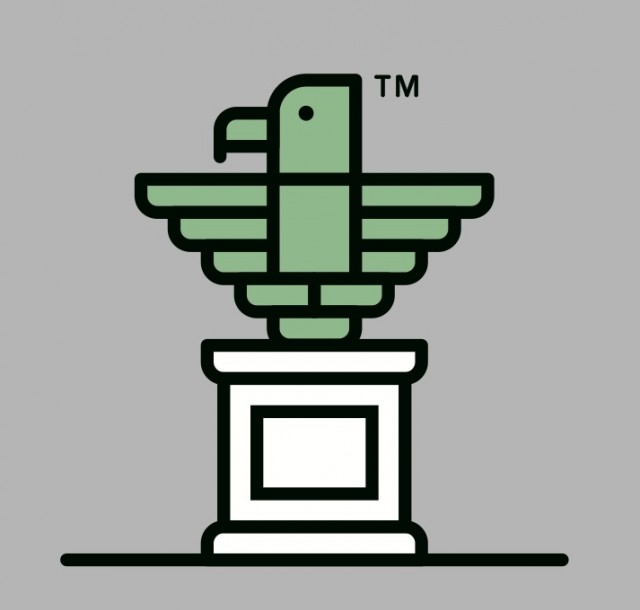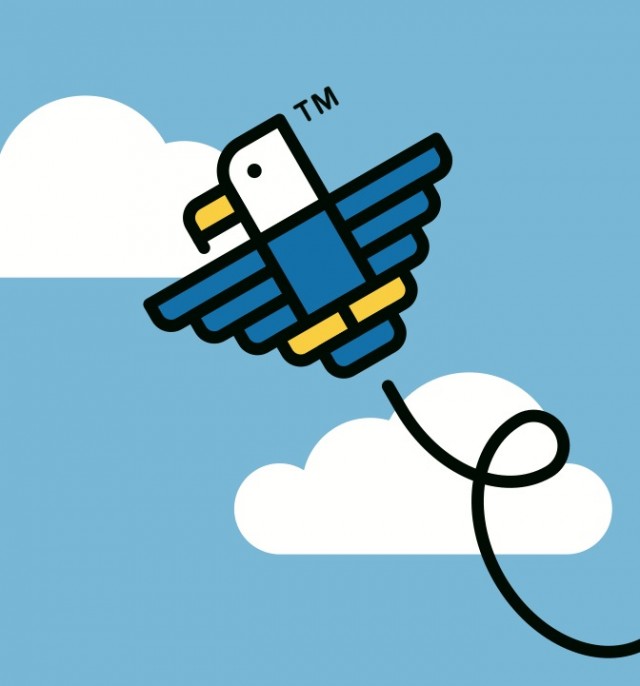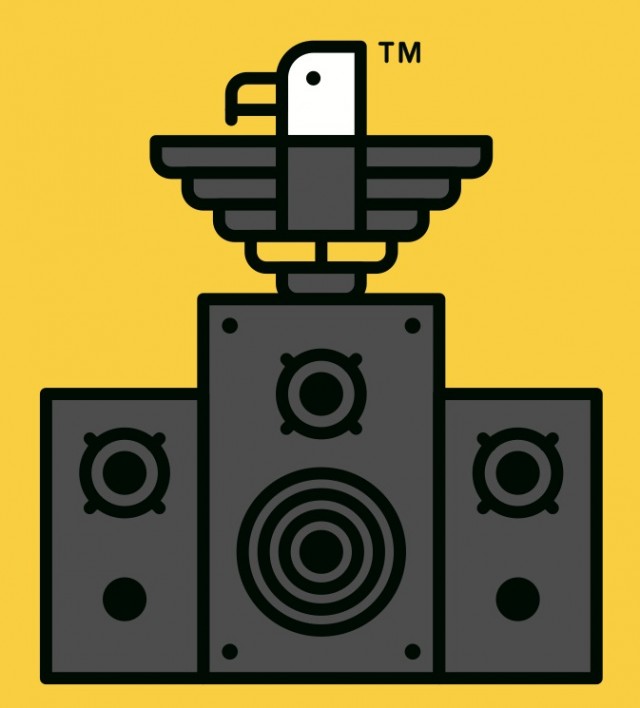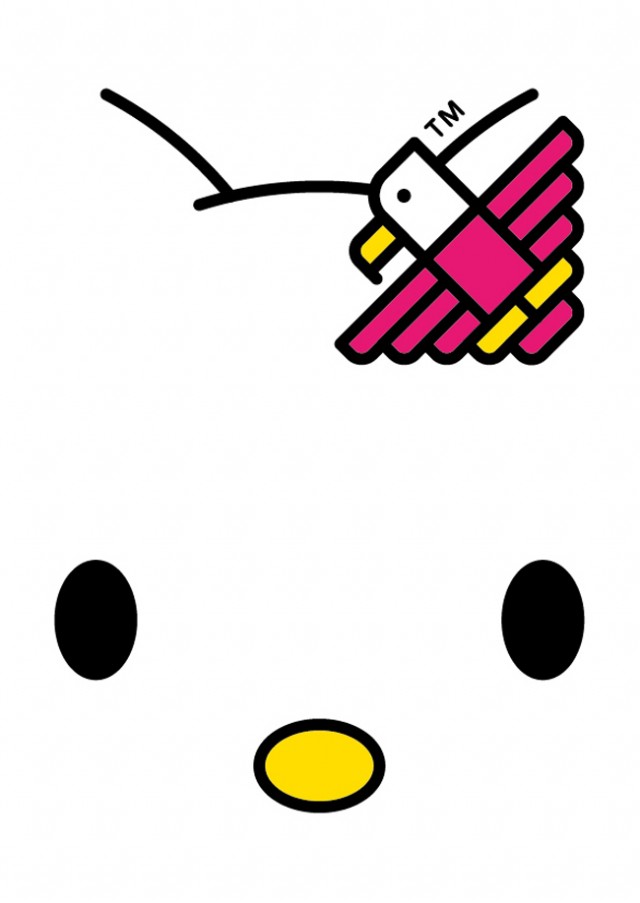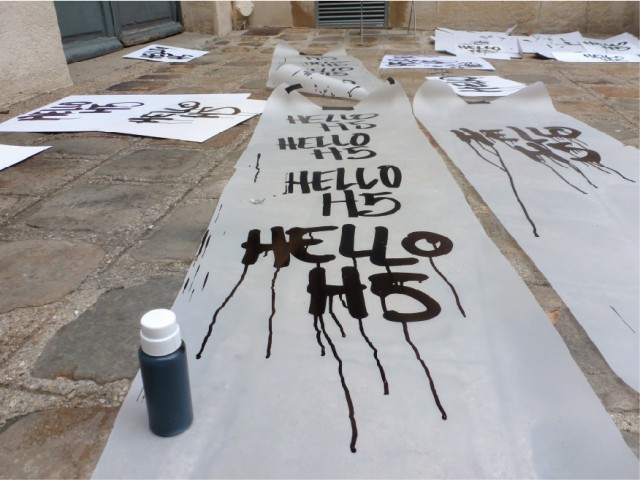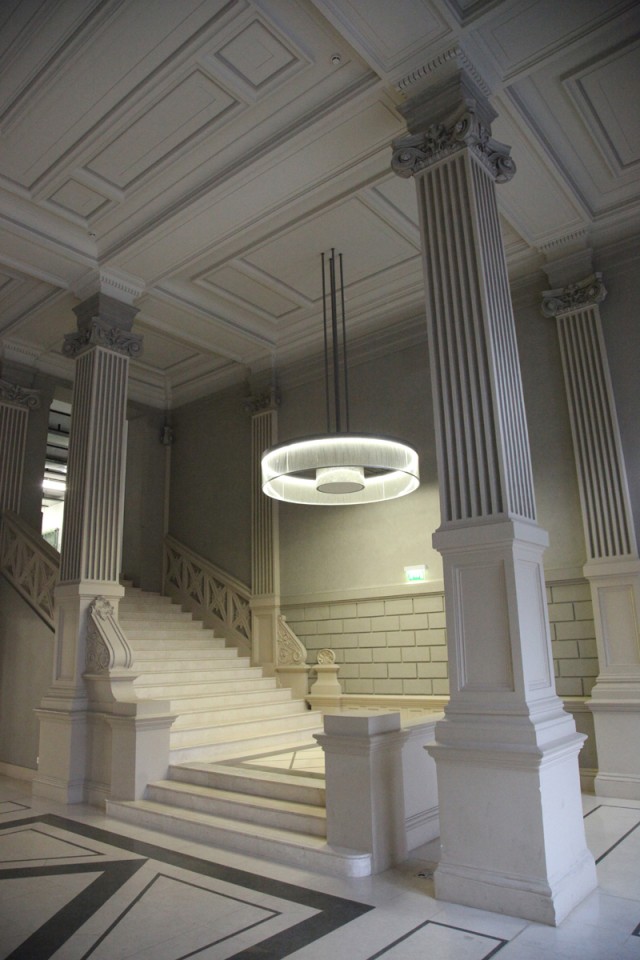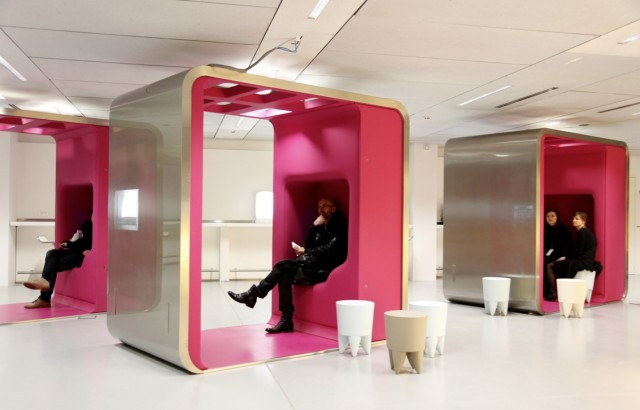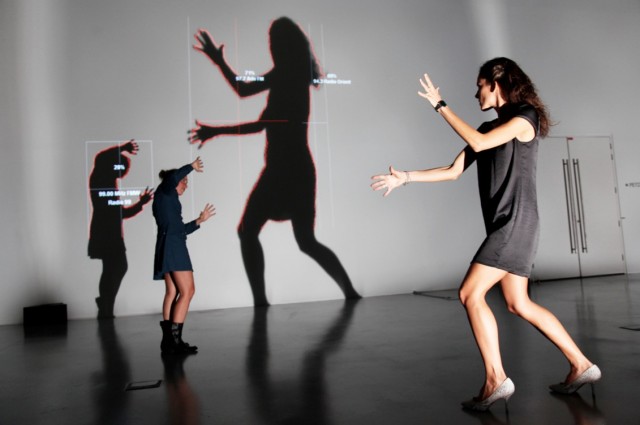 / Contest
The principle of competition is to design a board of 4 HELLO ™ logos through the ages:
812: Halloway Inc.. is created in Chicago, two Highland Street. Its aim: to develop an ideal means of transport to reduce distances and open to the world. The eagle was chosen as the symbol of this ambition.
1932: Renamed HELLO ™, the brand is one of the largest partners of the Olympic Games in Los Angeles. She became an empire energy feeds the Olympic Village, built roads and railways.
1963 strong>: HELLO ™ has become an icon of the American Way of Life. Based on the technical marketing infancy, HELLO joins the best Madison Avenue agencies for a new logo and a baseline "Say Hello to the world". HELLO is a major player in space exploration through his research on new technologies, energy sources such as nuclear, telecommunication such as miniaturization of transistors, medicine …
1984: HELLO ™ is a model of American capitalism and Ronald Reagan 80′s insolent, so much so that it appears in science fiction movies to symbolize the brands that will last forever. Weapons research, construction of private hospitals, diversification in holiday villages infancy of mobile phones and personal computing: HELLO ™ is led by an iron hand by its Board of Directors, after the family founder has been ruled out.
/ Détails
HELLO logo ™ is available to download here, feel free to be inspired by it. The jury will consist of collective H5 as well as representatives of the editorial team of Fubiz and Gaite Lyrique . Awards: the finalists will have their creation exposed to the Gaiety lyrical from 15 October to 31 December 2012 and hello-h5.com will be invited to the opening on October 14 and will receive a gift pack HELLO ™.
Only contributions containing 4 logos (one per period) will be considered. Pdf vector or jpeg file of 1600 pixels wide. Deadline: October 5th.
first price : The best board 4 logos through the ages
2nd price : the 4 best logos by age
3rd price : Jury Prize for the most successful logo, whatever his age