Les chiens, comme les humains, ont leurs propres personnalités et identités. Alicia Rius, une photographe passionnée d'animaux depuis longtemps, a décidé de créer A Dogs Life, une serie qui montrent des chiens et des objets qui définissent leur personnalité. En parlant avec les propriétaires de plusieurs chiens, Rius assortit les possessions du chien à leur style de vie. «Les objets qui vont avec chaque chien sont des exemples de ce que le chien EST vraiment. Photographier les affaires du chien m'a permis d'aller plus profondément dans sa vie, et a ouvert mes yeux dans son monde réel», dit-elle.
À coté de leurs jouets à mâcher, des ordures qu'ils mangeaient, leurs différents frisbees et médailles, leurs medicaments, leurs vêtements ou produits de beauté, nous avons un aperçu du monde fascinant de chaque chien.
CREW:
Photographer, Prop Buyer & Stylist: Alicia Rius
Prop Stylist Assistant: Emily Baker
Digital Technician & Lighting Assistant: Alex Kapustin
Animal Handler: Rachael Green (Hollywood Animals)
Studio: Rig Studio L.A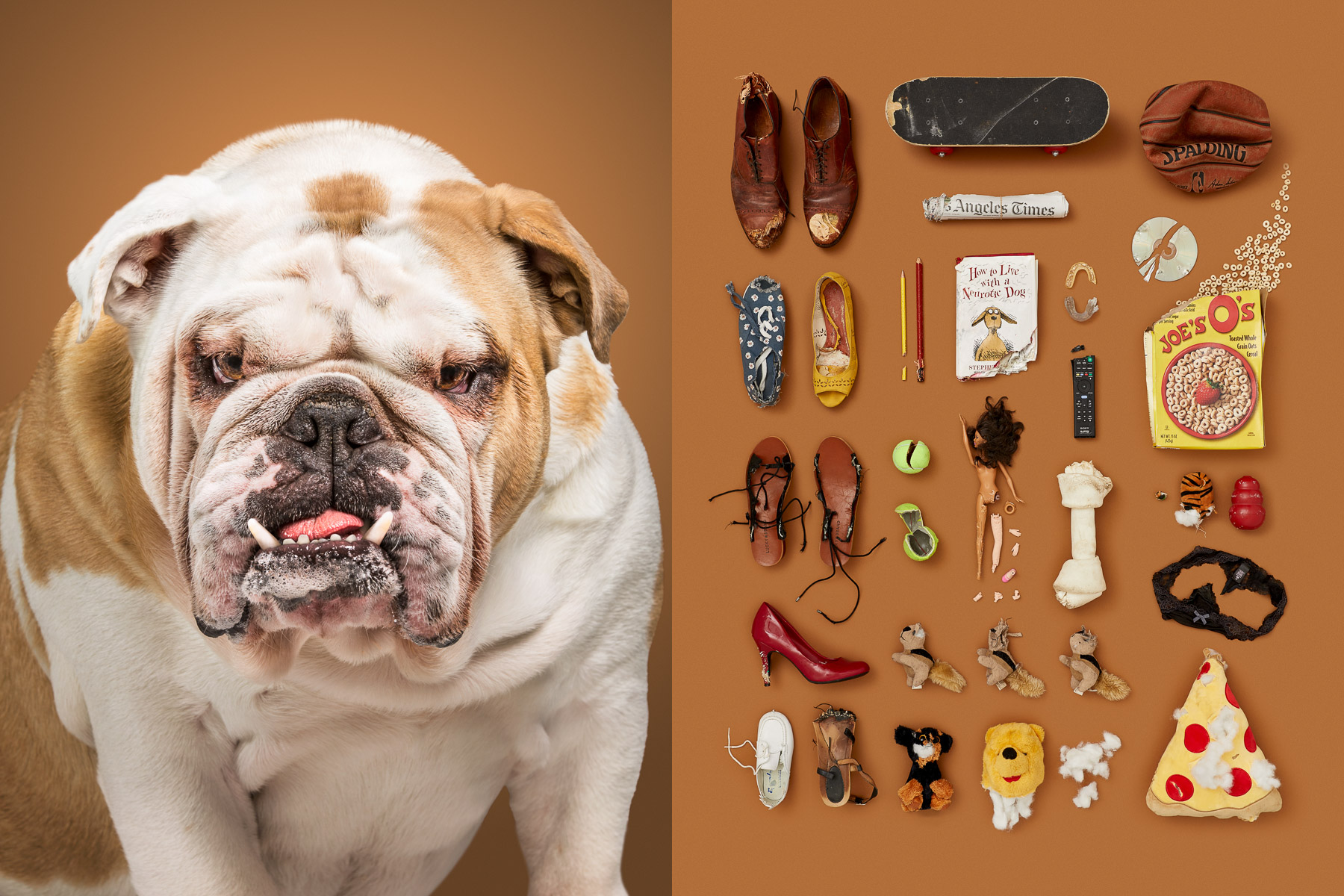 The Neurotic: Bear (English Bulldog, 4.5 years old)

The Senior: Magda (Cocker Spaniel Dachshund mix, 14 years old)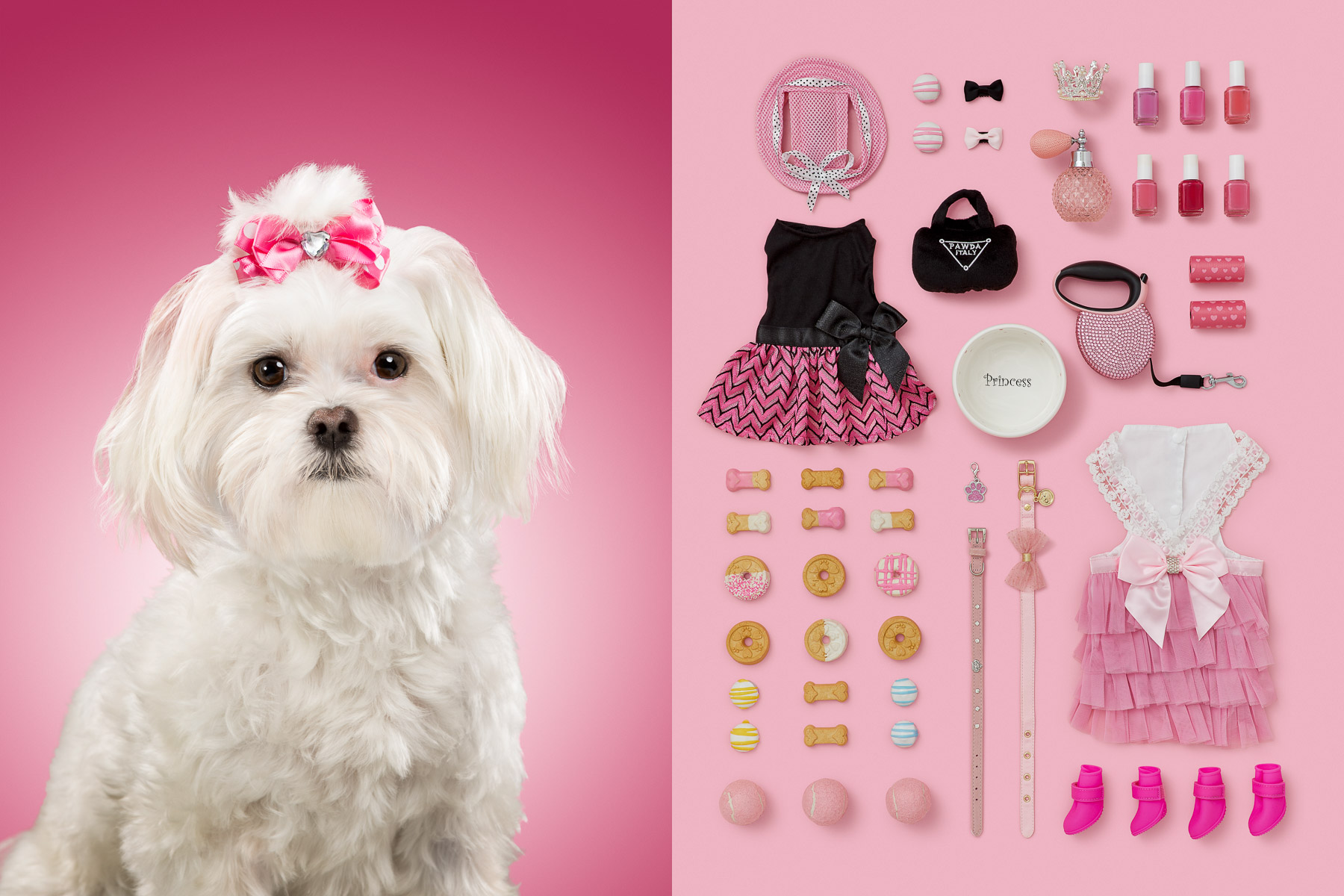 The Princess: Lola Rose (Maltese Shih Tzu mix, 1.3 years old)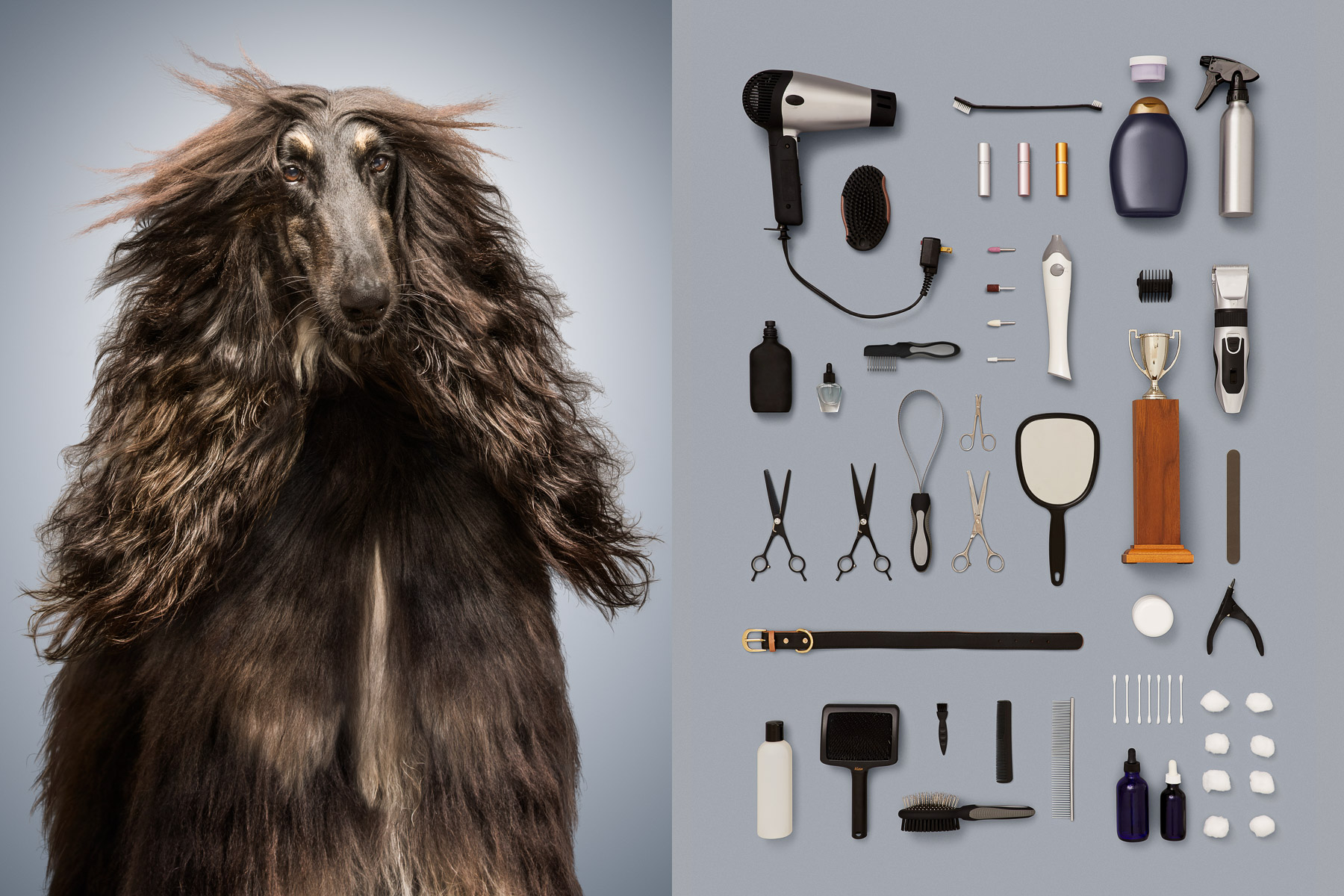 The Best in Show: Zig (Afghan Hound, 3 years old)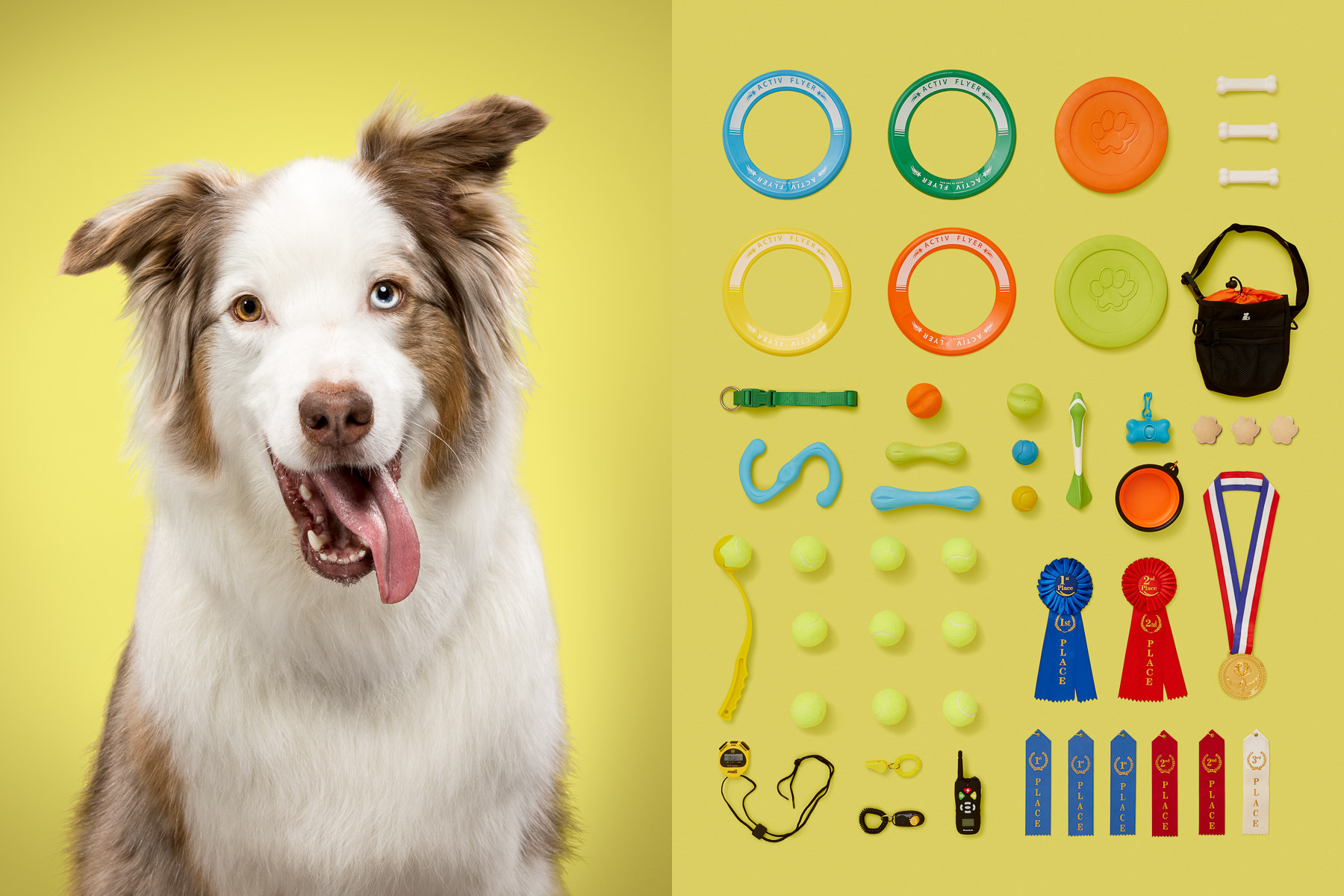 The Fetcher: Knuckles (Australian Shepherd, 7 years old)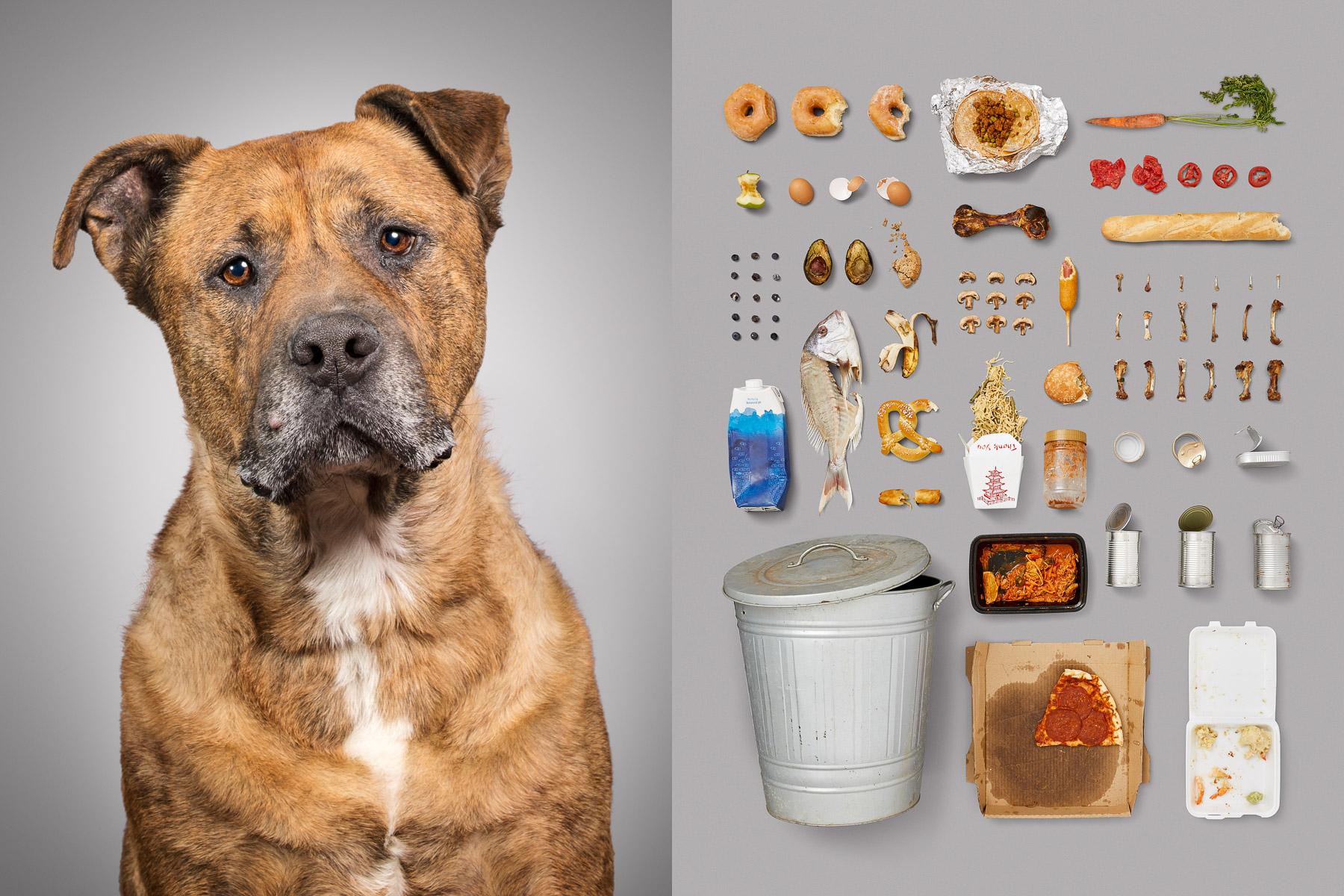 The Stray: Marmaduke (Shar Pei-Pitbull mix, 8 years old) – up for adoption!