A l'Atomium de Bruxelles, nous pouvons admirer la très belle installation de lumières LED « Out of Control » conçue par le collectif Visual System, l'auteur de science-fiction Stéphane Beauverger et sa nouvelle « Hors Contrôle » qui a inspiré cette installation. A découvrir à travers de superbes photos et deux vidéos sur une composition de Thomas Vaquié.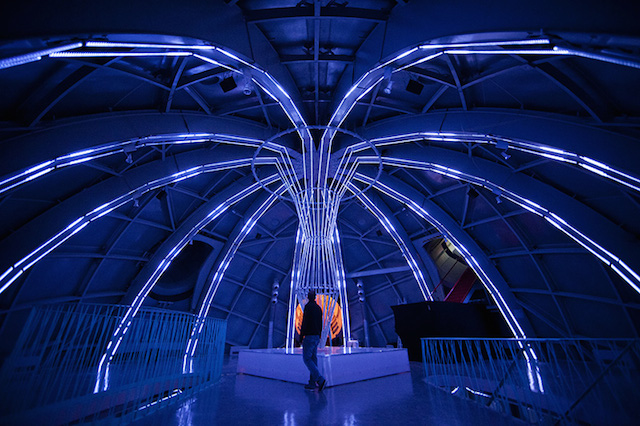 Crédits :
Visual System : Julien Guinard, Vincent Obadia, Benjamin Lorthioir, Pierre Gufflet, Ambroise Mouline, Joachim Correia, Tom Modeste, Sébastien Escudié, Valère Terrier.
Music : Thomas Vaquié.
Based on the original novel by Stéphane Beauverger.
Director : Henri Simons.
Technical Director : Johan Vandenperre.
And the entire Atomium team.