Pour ce troisième best-of de Septembre, nous avons rassemblé les escaliers les plus originaux, de toutes formes et de tous matériaux : qu'ils soient technologiques, purement esthétiques, ludiques, minimalistes ou fonctionnels. Nous vous laissons parcourir cette belle sélection dans la galerie de photos de Fubiz.
Staircase by Storage Associati.
Stunning Wooden Staircase by Arquitectura en Movimento Workshop.
Risa Staircase by Tron Meyer.
Tunnel Staircase by David Hotson And Ghislaine Vinas.
Geometric Staircase by Edit Architects.
Suspended Staircase by Haptic Architects.
High Object by Mieke Meijer.
Ribbon Staircase by FAK3.
Sculptural Staircase by Pavel Voytov.
Spiral Staircase of Strasbourg Hotel by Jouin Manku.
Infinite Staircase by David McCracken.
Storage Staircase by Jordan Parnass Digital.
Lighted Staircase by Luxo.
Minimalist Staircase by Ecole.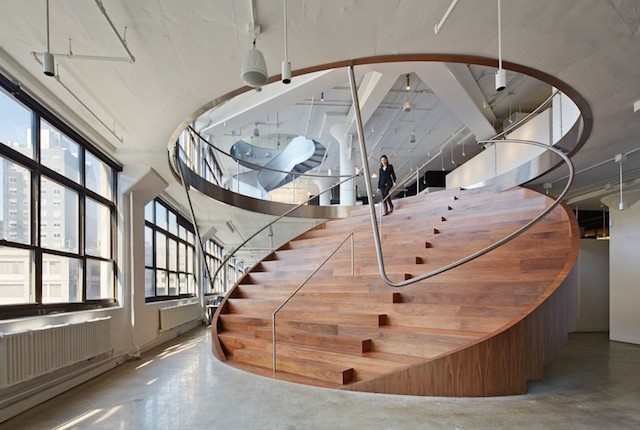 Staircase at Wieden + Kennedy Office by WORKac.
Staircase at Puma House by Nendo.
Staircase In A Butter Factory Transformed Into Sculptural Apartment by Adrian Amore Architects.
Bookshop Staircase by Plural And TotalStudio.
Outside And Inside Staircases by Sou Fujimoto.
Sensualscaping Staircase by Atmos Studio.
Staircase at Brandbase Pallet Office by Most Architecture.