A partir du 11 octobre, la Gaîté lyrique devient l'écrin de la marque HELLO™ créée de toutes pièces par le collectif H5 qui a ainsi pu penser des installations célébrant l'identité de cette marque factice. En collaboration avec Fubiz, H5 et la Gaîté lyrique vous proposent de participer à cette exposition / concours.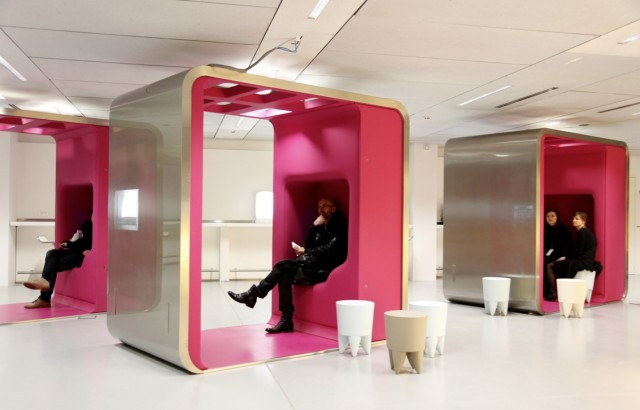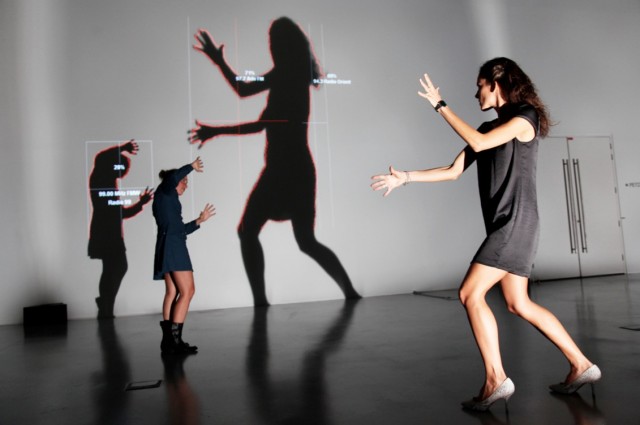 / Concours
Le principe du concours est de concevoir une planche de 4 logos de HELLO™ à travers les âges :
1812 : Halloway Inc. est créée à Chicago, au 2 Highland Street. Son but : développer un moyen de transport idéal pour réduire les distances et s'ouvrir au monde. L'aigle royal est choisi comme symbole de cette ambition.
1932 : Rebaptisée HELLO™, la marque est l'un des plus gros partenaires des JO de Los Angeles. Elle est devenue un empire de l'énergie, alimente le village olympique, construit routes et chemins de fers.
1963 : HELLO™ est devenue une icône de l'American Way of Life. S'appuyant sur les techniques balbutiantes du marketing, HELLO s'associe aux meilleures agences de Madison Avenue pour un nouveau logo ainsi qu'une baseline « Say Hello to the world! ». HELLO est un acteur majeur de la conquête spatiale grâce à son travail de recherche sur les nouvelles technologies, sources d'énergie comme le nucléaire, télécommunication comme la miniaturisation des transistors, médecine…
1984 : HELLO™ est un modèle de l'Amérique de Ronald Reagan et du capitalisme insolent des 80's, à tel point qu'elle apparaît dans les films de science fiction pour symboliser les marques qui dureront éternellement. Recherche en armement, construction d'hôpitaux privés, diversification dans les villages de vacances, balbutiements des téléphones mobiles et de l'informatique personnelle : HELLO™ est dirigée d'une main de fer par son conseil d'administration, après que la famille du fondateur ait été écartée.
/ Détails
Le logo HELLO™ est à télécharger ici, vous êtes libre de vous en inspirer.
Le jury sera composé du collectif H5 ainsi que des représentants de la rédaction de Fubiz et de la Gaîté Lyrique. Les récompenses : les finalistes verront leur création exposée à la Gaîté lyrique du 15 octobre au 31 décembre 2012 et sur hello-h5.com, seront invités au vernissage le 14 octobre et recevront un pack cadeau HELLO™.
Envoyer vos créations par wetransfer à hellohello@gaite-lyrique.net – Seules les contributions contenant 4 logos (un par époque) seront jugées. Fichier pdf vectoriel ou un fichier jpeg de 1600 pixels de large. Date limite : 5 octobre.
1er prix : la meilleur planche de 4 logos à travers les âges
2° prix : les 4 meilleurs logos par époque
3° prix : prix du jury pour le logo le plus abouti, quel que soit son époque