The Absolut Company Creation, le programme de mécénat de The Absolut Company soutenant la création contemporaine en lien avec la musique électro, lance un appel d'offre à des talents de l'audiovisuel pour réaliser une deuxième machine numérique. Cette dernière succèdera à celle de Romain Tardy lors de la tournée Absolut, gagnant de l'année dernière avec la machine OX. Formé à l'Université Lyon II et à l'ARFIS, Guillaume Marmin conçoit des dispositifs audiovisuels. Travaillant pour les spectacles musicaux et la scène en général, il explore des nouvelles pistes de création en s'appuyant de technologies innovantes. Ses installations sont inspirées de réalisateurs expérimentaux tels que Len Lye et Stan Brakhage et recherchent l'harmonie parfaite entre le son et l'image, en épousant le mouvement donnant vie à un univers de contrastes et nuances.
Pourtant, l'artiste refuse de s'insérer dans une simple logique technologique et numérique et il se sert de supports 3D l'obligeant à abandonner les écrans pour se concentrer sur un espace bien réel. Parmi ses créations les plus connues, nous pouvons citer Around the island, Après-nous le déluge, Raster, Timée, toutes nourries d'une réflexion sur l'homme et la science, les changements climatiques, l'espace architectural et l'espace avec ses obstacles et sa complexité.
Au coeurs de ses installations se trouve la relation entre son, espace et lumière. Ses installations sont aujourd'hui exposées dans des galeries, festivals et spectacles. Ainsi, nous pouvons admirer ses oeuvres aux côtés de Jeff Mills pour Close Encounters of the 4th Kind ou bien Jean-Baptiste Cognet, avec qui il jouera au Trianon en octobre pour la Biennale Némo. 
Pour The Absolut Compagny Creation, Guillaume Marmin a créé Insiders. L'ambition d'Insiders est de proposer un nouveau rapport entre artistes et public, de les immerger ensemble dans un environnement sonore et visuel à 360°. Pour l'artiste, le rapport entre scène et salle dans les soirées électro est de plus en plus vieillissant et son travail est une proposition pour introduire du changement.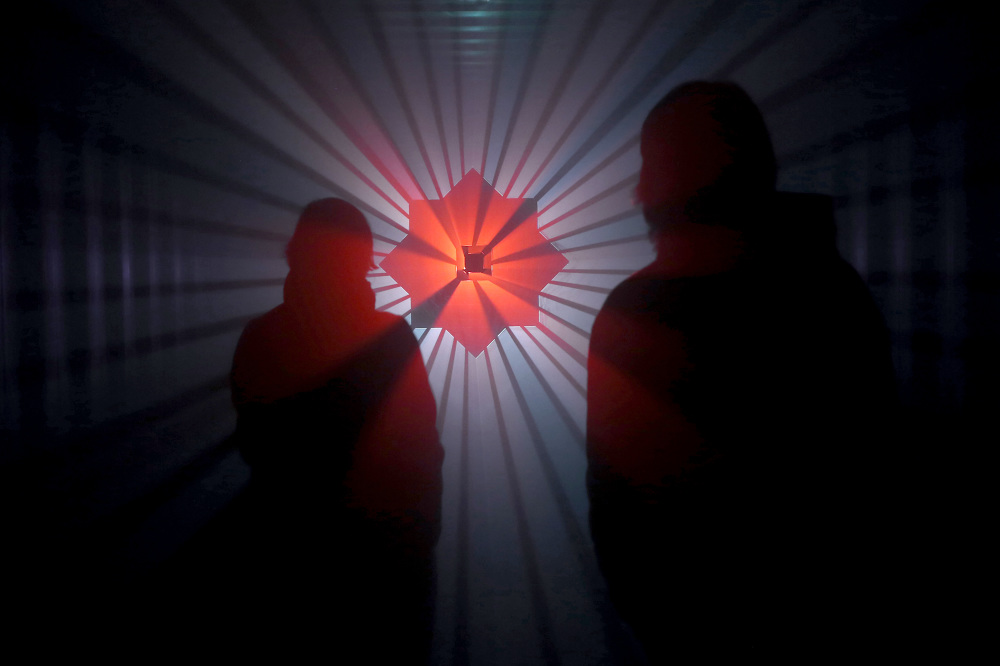 En parlant du projet, Guillaume Marmin évoque le grand défi présenté par ce travail : « Il fallait proposer un projet qui puisse s'adapter aussi bien dans les petits clubs que les grandes salles. C'est à la fois une contrainte importante et une ligne directrice forte. »
Autre ligne directrice du projet, la musique électronique, véritable protagoniste de ce travail. Influencé par des légendes de ce domaine comme François de Roubaix, Alva Noto et Jean-Michel Jarre. 
« Le soirées électro ont une énergie différente des concerts habituels. On n'est pas devant un groupe avec un chanteur qui fait le show. Il y a une sorte d'élan commun auquel chacun participe à l'image des sets Boiler Room. C'est cela avant tout que j'ai essayé de mettre en avant et intégrer dans ce projet. »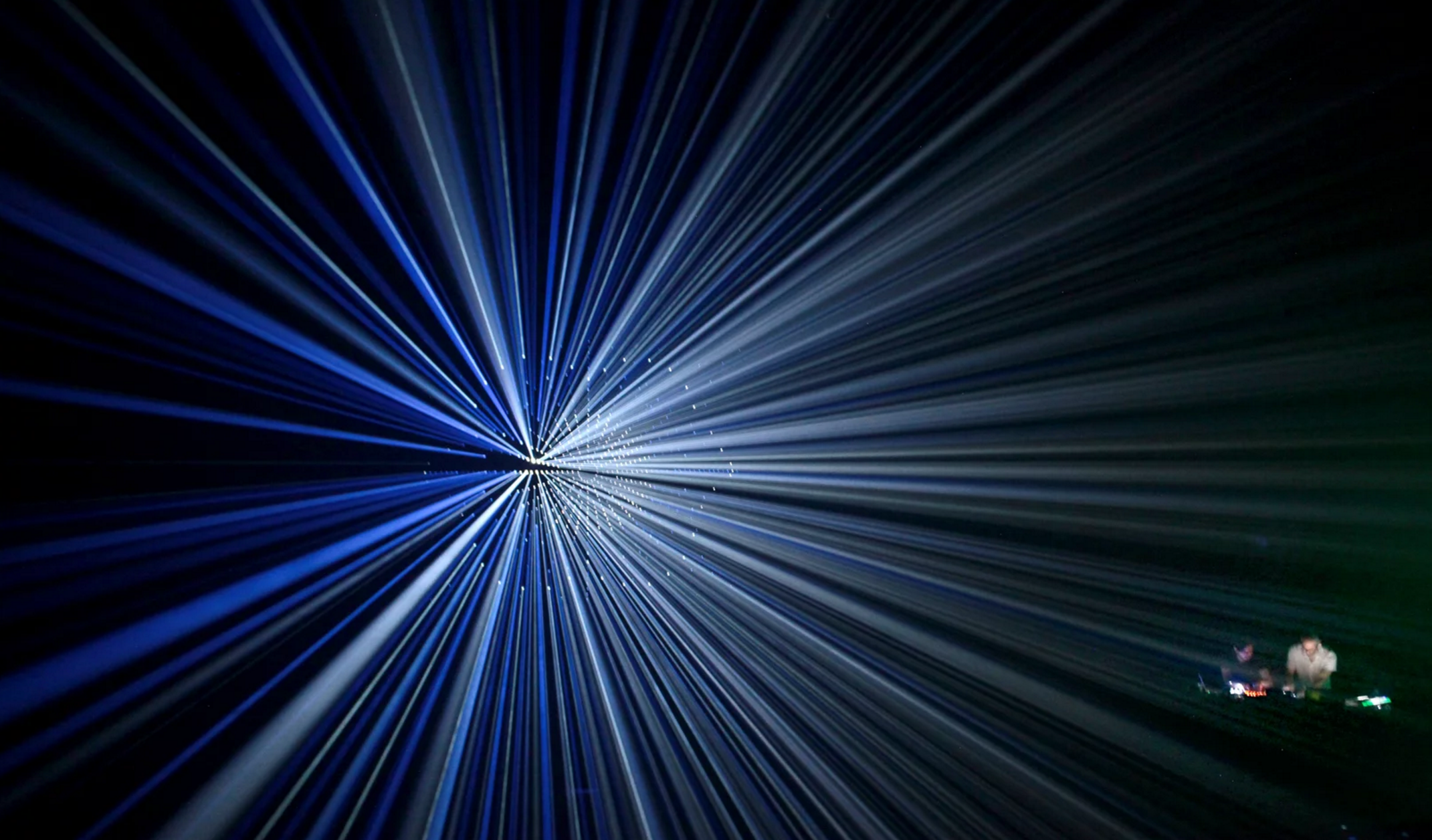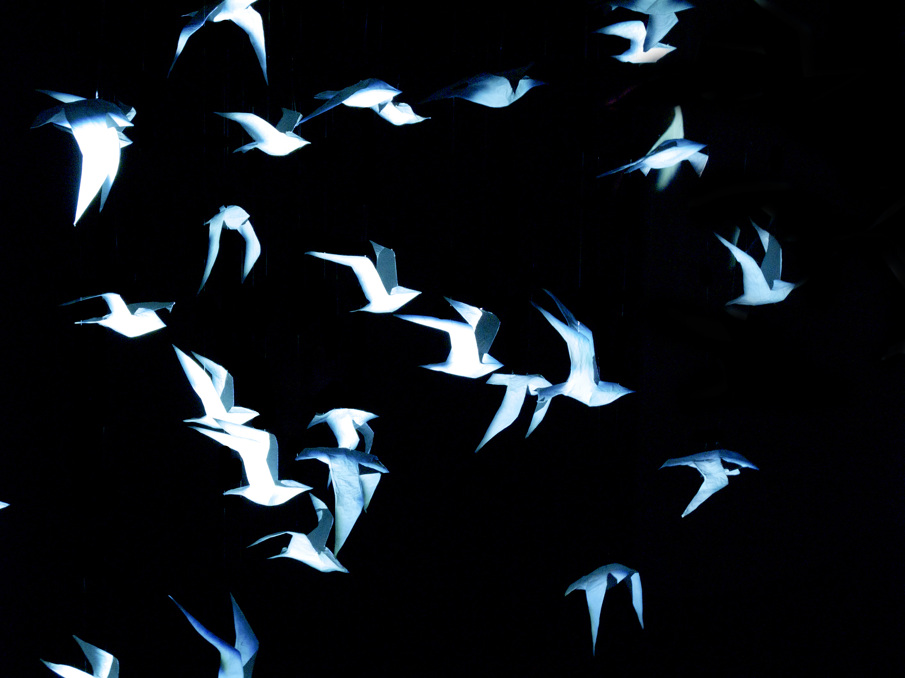 Selon Guillaume Marmin, ce type d'oeuvres permet de créer un « enthousiasme partagé et communiqué », de décupler la sensation d'immersion provoqué par la transe sonore. L'artiste explique que la lumière est un instrument d'évasion aussi puissant que des psychotropes, en agissant sur le corps d'une manière tout à fait saine.
Ce qui rend cette installation unique est sans doute le fait que la scène disparaît. Un espace commun se crée entre artistes, public et lumière. Pour The Absolut Company Creation, Guillaume Marmin a donc créé une oeuvre qui mélange les arts tout en créant un rapport totalement nouveau au spectacle.