Since 2005, the platform Fubiz provides you daily articles about the best in contemporary creative culture: graphics, culture, products, videos and digital arts. After more than 7 years of existence, this is the new version of Fubiz.
Our website provides ergonomic optimizations, underlines the importance of its community, with a new graphic design in the aim to put artists creations in the lime light. Members and communities pages have been totally re-designed. Members can now submit links and articles and can be featured in the home of Fubiz. A new sticky navigation always present on the page and  new search filters are now available. Pictures' sizes are now larger to let more space to visual contents.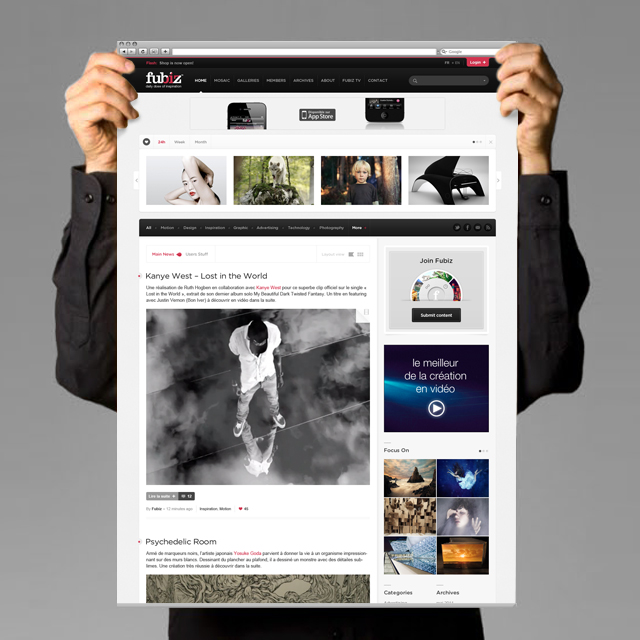 About Fubiz :
/ Fubiz TV
Fubiz TV, the best of creation in videos. Fubiz offers you now a new HD video program each friday, gathering the best of new projects. The first episode of Fubiz TV is exceptionnaly released today. This program is also an exclusive partnership with Samsung / Application iPhone Fubiz Application is available on the App Store. An update, with new functions, will be released in few weeks. And so will be the future iPad App next month !
/ Press
Press reviews and mentions are available on our website in Press page.
/ Advertise
Advertise provides details on Fubiz audience, our offers and also differents advertisers who worked with us.
/ Social New Twitter & Facebook corners to follow contents on social networks.