Passionated by what he does, Xavier Portela is a photographer who learned almost everything by himself. For nine years now, he travels the world and shares with us the images he captures. His last series, Dubai, is part of his collection Glow, in which we can also find Tokyo, Hongkong, Bangkok, New York, Taipei, Busan, and Seoul. "Glow is a collection of photos taken at night where the colors try to reproduce the variables that are lost from the moment of the shooting, such as temperature, noise, and movement. In other words: Glow is not what you saw of a place but what you remember of it", he explains.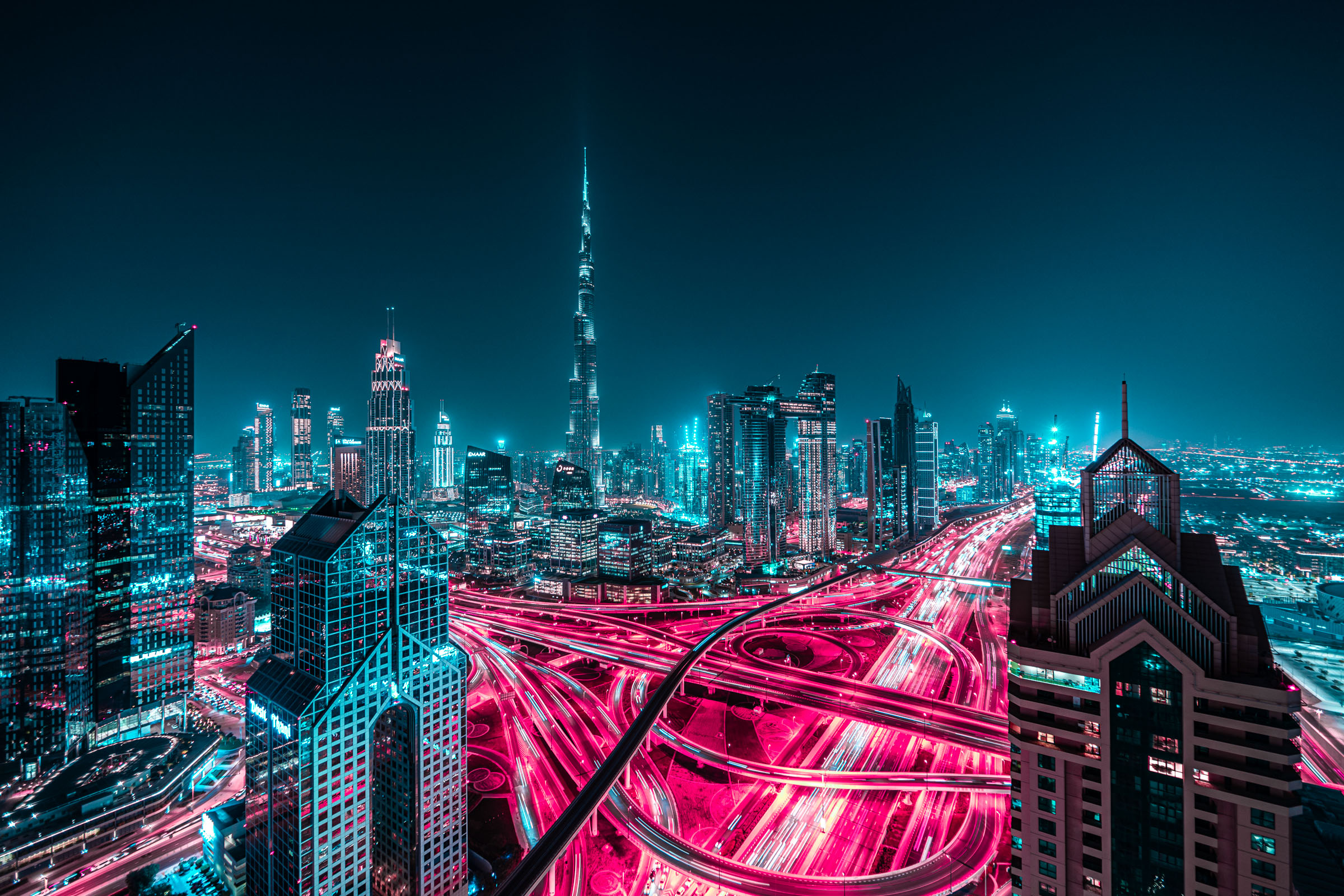 Portela originally came to the United Arab Emirates because he was invited to Sharjah for the XPOSURE International Photography Festival. After the festival, he came to Dubai for some days to quickly realize a night series. "It was so hot that it wasn't super pleasant especially with 35°C (95°F) at midnight…and condensation on the lenses. But the city was so bright and lively that I couldn't resist doing a series for my Glow collection", he explains. As he has done with the previous cities, the photographer has also retransmitted here, through the image, what he felt when he was there.
"Working on this photo series made me realize that the perception we have of a place is more important than what we see. When we bring back photos from a trip, we never bring back the smells, sounds, temperature, atmospheres, etc. but often our memories exist based on all these variables. Since I started this series I give much more importance to the way I perceive what I photographed, my memory of the scene is more important than what I saw", he concludes.
More to discover on his website, Behance, Instagram, or Facebook page.