More than 4400 professional and amateur photographers participates to the Drone Photography Award of The Year 2018. This special award is divided in six categories : Abstract, Nature, People, Sport, Wildlife and Urban. The winner photo of the year was a cliche by Florian Ledoux showing a polar bear betwen the ice seen from an aerial perspective. The cliche put the accent on the crucial theme of climate changing and the need to protect these species.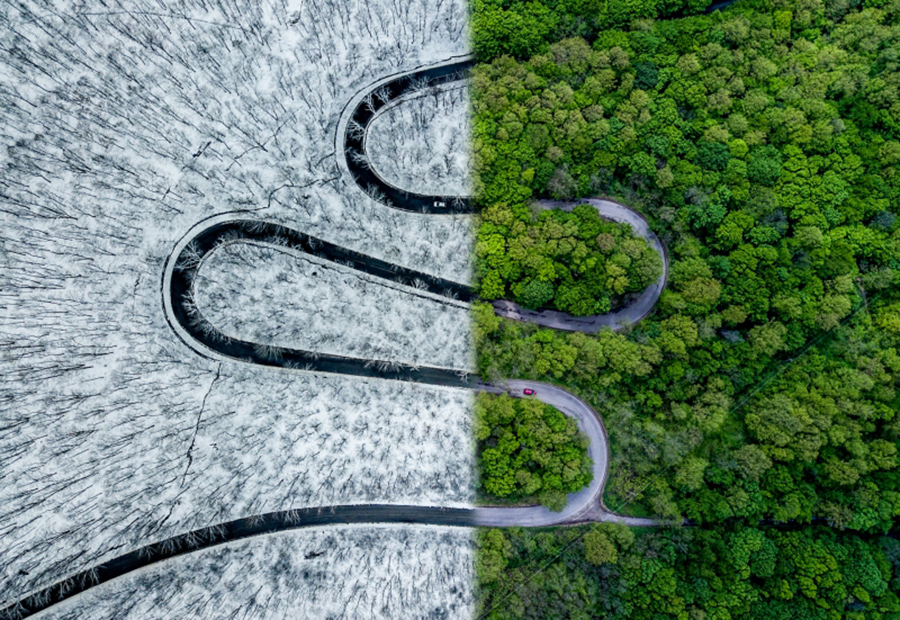 Ovi D. Pop's photo "Weather Snake" won the Abstract category.
Weiqiang Liu's "Ballet in the Snowfield"
Luis Alonso Jimenez Silva, "El Angel"
Shoayb Khattab's photo, "Vertical Racing"
Wellington Rodrigues, "Sea and Salt."
Joao Galamba, "Fishing on Mud"
Francesco Cattuto, "Assisi Over the Clouds"
Florian Ledoux "Above The Polar Bear", Photo of the Year.