A few weeks ago we were taking you to Los Angeles to bring you the #RunForTheOceans">#RunForTheOceans event hosted by adidas">adidas and the Parley organization. The participants had taken part in many activities. Personalities such as the freediver Hanli Prinsloo, surfer Gabriel Villarán and Mike Long, director of operations of Parley">Parley have joined their voices to raise awareness, educate and warn about the urgency of preserving the oceans from plastic pollution.

© Eliott Fournié
With its partnership with Parley, adidas has brought together its runner community in Los Angeles for a race for the oceans. This event also took place in several cities around the world like New York, Berlin, London, Barcelona, Milan and Shanghai.

© Eliott Fournié
This Sunday, July 8th, the event stopped in Paris, in the beautiful setting of the Hippodrome de Longchamps. Several activations and workshops were offered to the public. Former professional swimmer Coralie Balmy and handball Allison Pineau were present as adidas x Parley ambassadors. These gave the start of the course of the race of one kilometer that some participants did not hesitate to go more than ten times under a heat overwhelming. The motivation of runners in favor preserved from any pollution is proven!

© adidas

© adidas
The main objective of the event was to raise awareness. Yoga sessions cradled the participants in the sense of ujjayi breathing (ocean breathing) to the rhythm of a playlist with electro and shamanic touches. An hour of well-being as after a refreshing sea bath.
The public was able to try the practice of toyboard. On a small foam surfboard, it is the ideal activity to develop tonicity, motor skills, coordination and balance with a little touch of muscle building. "Do it yourself" activities have also been proposed, always with the aim of educating, proposing solutions to act for the oceans and a responsible consumption.

© adidas

© adidas
More than 89 billion plastic bottles are sold each year worldwide. Less than 20% is recycled, the rest exists as waste. To avoid this huge waste, participants were able to make fully biodegradable water bubbles from edible seaweed.

© adidas
The manufacture of a Japanese TAWASHI, sponge zero waste, made from used shopping t-shirts, was also on the program. Participants were also able to make their own massage balm with essential oils and vegetable wax.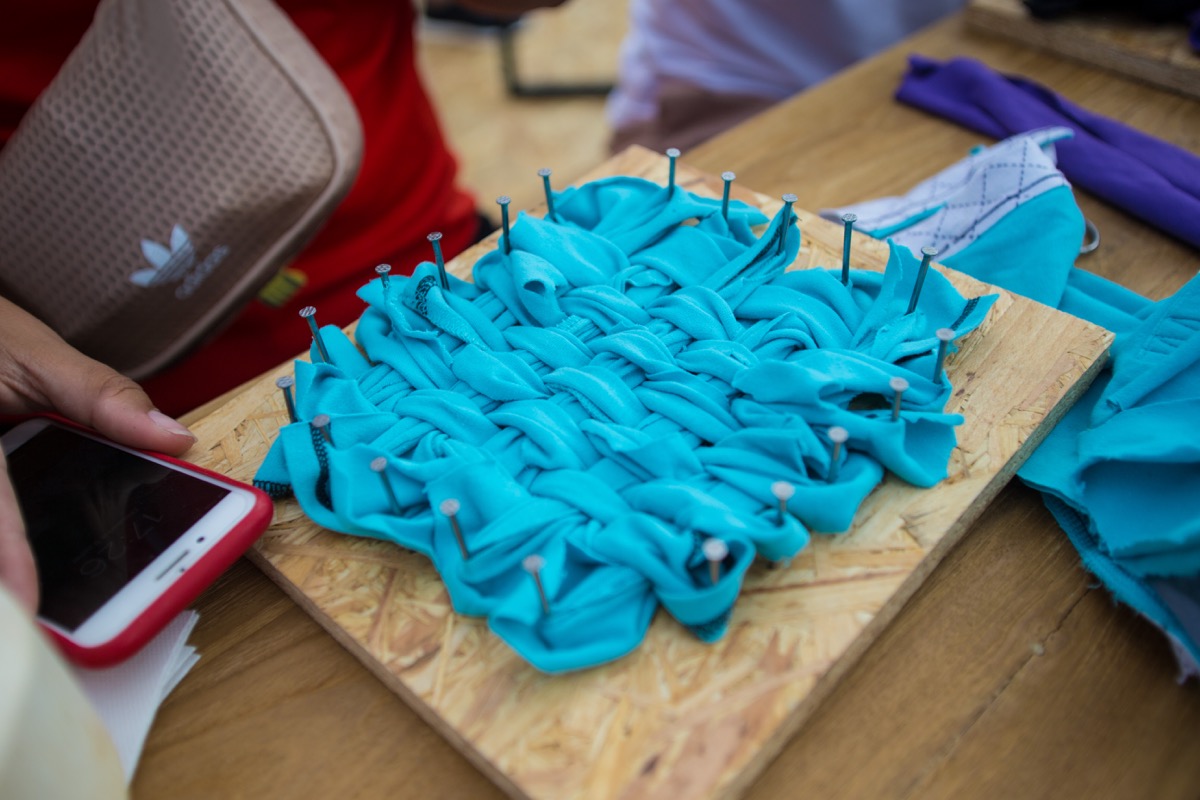 © adidas
An afternoon under the banner of the protection of the oceans and sensitization bringing together 1237 participants, which ended with a DJ set of the duo Breakbot & Irfane.

© adidas

© adidas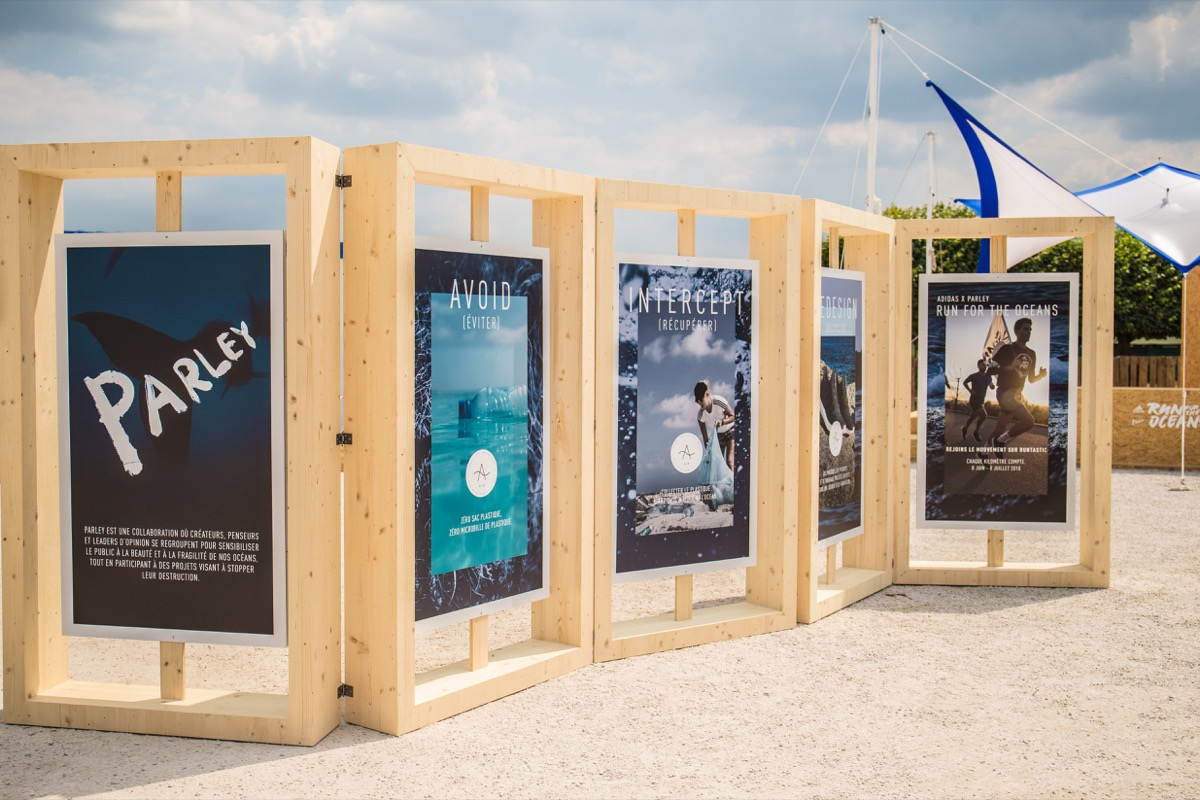 © adidas