The Geological Society of London has announced the 12 winners of its photography competition called "Our Restless Earth". The chosen images represent the dynamic processes which have shaped the UK and Ireland over its tectonic history, from ancient volcanic activity to ice age glaciers. Fantastic cinematic photographies that show incredible places around in the wild of the UK.
You will be able to see the pictures in a free exhibition at the Geological Society to mark Earth Science Week, 7-15 October.
First Prize
Three Sisters of Glencoe, in the Highlands of Scotland, in autumn by Milena Farajewicz.
  Second Prize:
 Third Prize
 'The Amphitheatre' near Giant's Causeway, County Antrim on the north coast of Northern Ireland, by Nigel Bell.
Laminated sandstones on Gullane beach, east coast of Scotland by Milena Farajewicz.
Assynt, south-west of Sutherland, Scotland, by Timothy Gregory.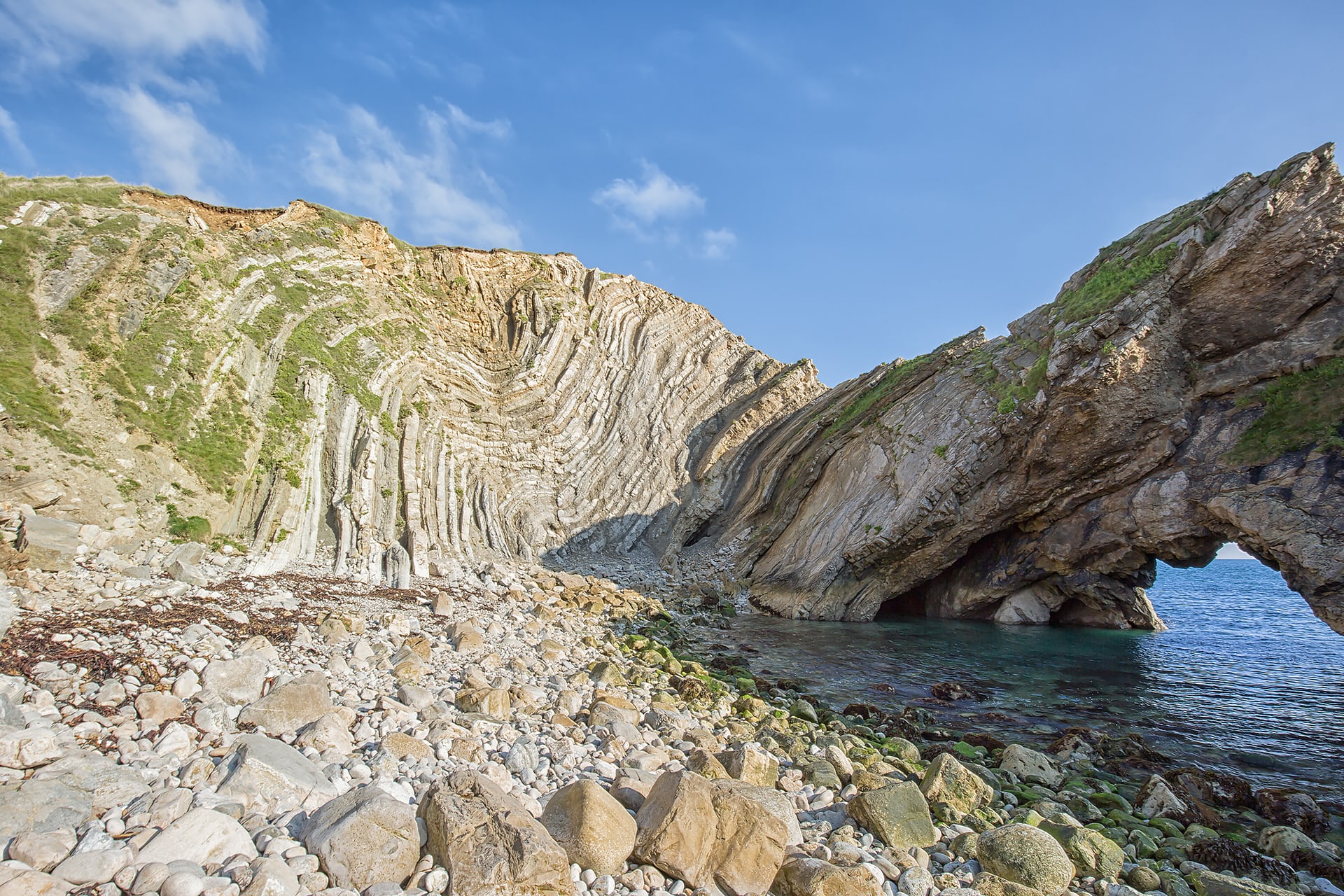 The tectonic folding of the Lulworth Crumple on Dorset's Jurassic Coast, by Mark Godden.
 Sand Blown, Bridport West Bay, Dorset, by Giordano Battistel.
 Mam Tor, in the High Peak of Derbyshire near Castleton, by Wayne Brittle.
 Midges and rain, Glencoe, Lochaber area of the Scottish Highlands, by Mark Ainsley.
 Natural colours produced in White Scar Caves, Ingleton in Yorkshire Dales National Park, Yorkshire, by Gina Williams.