For the new capsule collection of the brand, CHMPGN takes inspiration from vice and pleasure. A young couple have fun during a typical Parisian night and travels into a vortex of colors and neon lights in a poetic urban atmosphere. The shooting pays a tribute to youth and joyfulness, refusing the idea of getting old.
Some crucial garments must be mentioned, such as the Souvenirs Jacket, which embroidery represents a sword and a wine-yard, following the brand's heritage.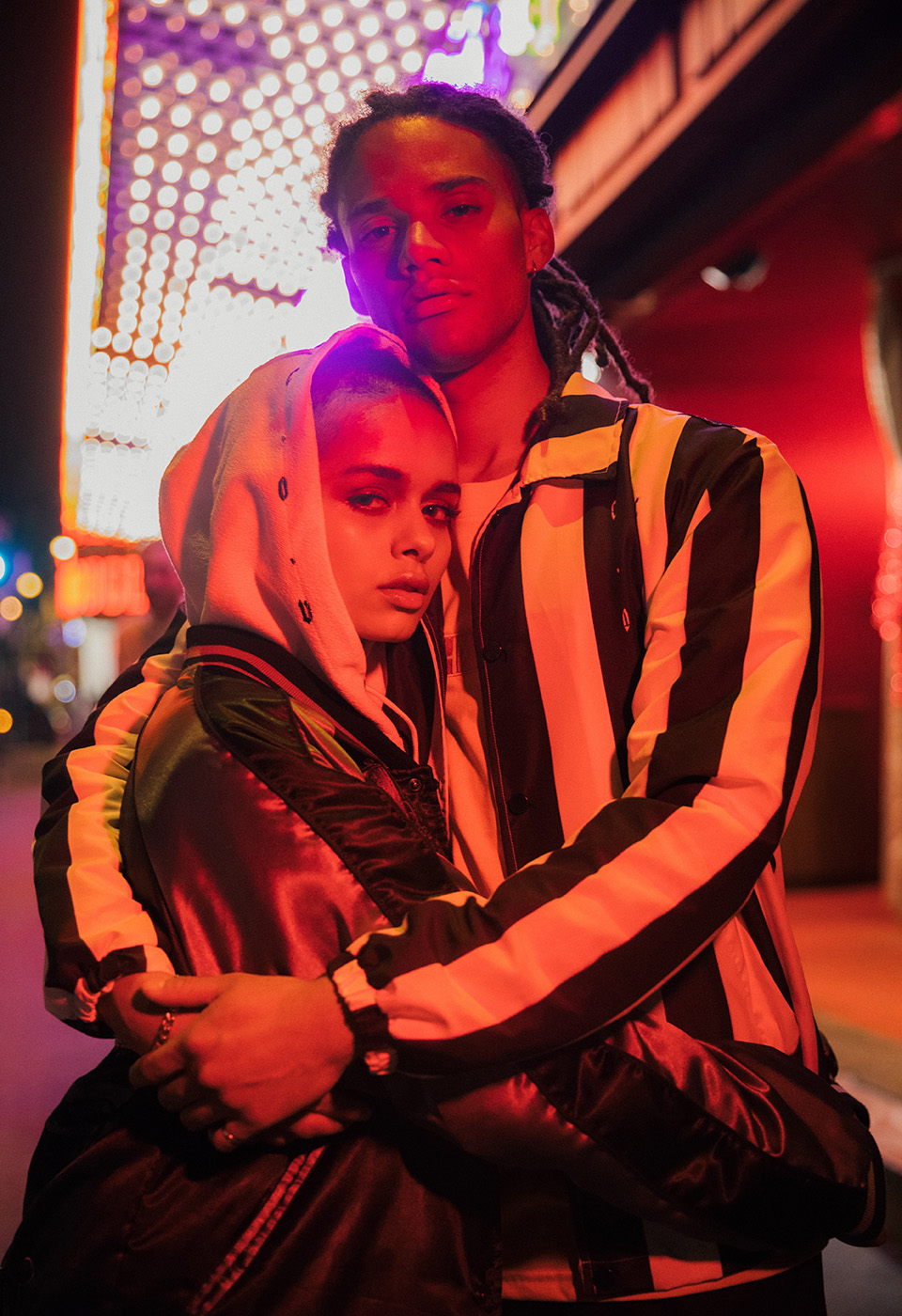 Photo credits : @victormalecot (Victor)
Models : @khleopatre (Ikram) / @kiddy.111 (Melvin)
Stylism : @wein.wein (Yordane)
Make up : @flavie_terrakhol (Flavie)
Backstage – CHMPGN capsule collection "Children of Vices" – Outside from CHMPGN on Vimeo.