For the Milano Design Week, the accessories and footwear company United Nude has collaborated with architects and designers all around the world such as Ben Van Berkel, Zaha Hadid, Ross Lovegrove, Fernando Romero and Michael Young. They wanted to reinvent shoes by thinking them like architectural artworks, thanks to the 3D print technique.
"Ilabo" by Ross Lovegrove for United Nude.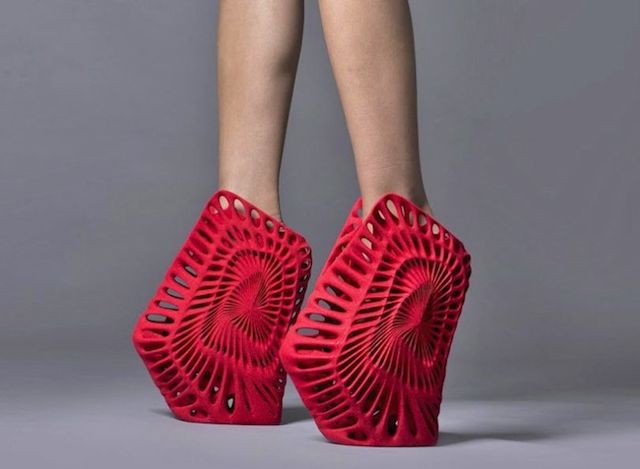 "Ammonite" by Fernando Romero for United Nude.
"Unx2 » by Ben Van Berkel/Unstudio for United Nude.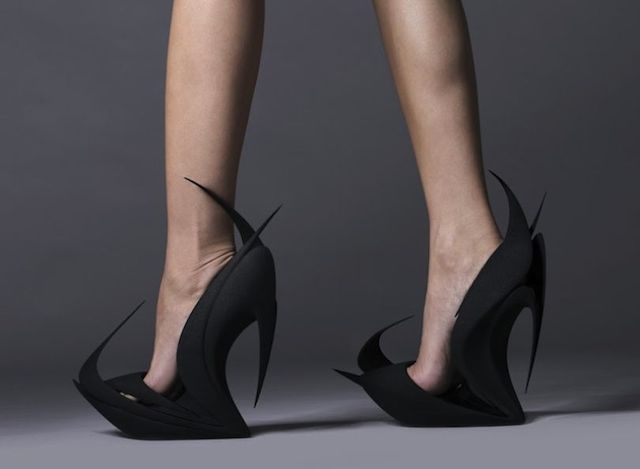 "Flames" by Zaha Hadid for United Nude.
"Young Shoe" by Michael Young for United Nude.