Comme Aptitude, le designer Eisen Bernard Bernardo s'amuse à imaginer les décors et l'image entière des pochettes d'album de deux chanteuses pop américaines : Beyonce et Madonna. Ici, il associe leurs couvertures avec des peintures classiques de femmes aux robes anciennes. Des anachronismes qui fonctionnent bien, à découvrir.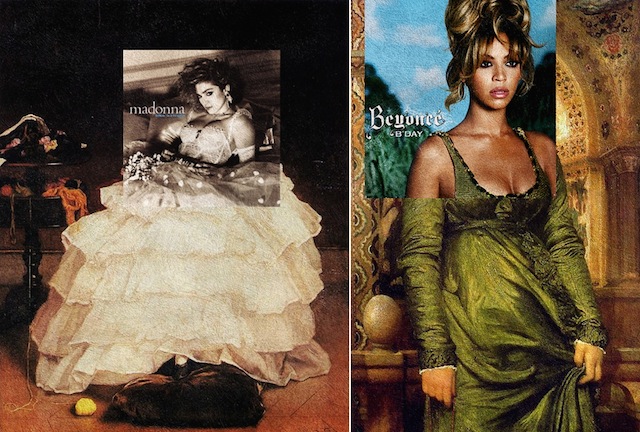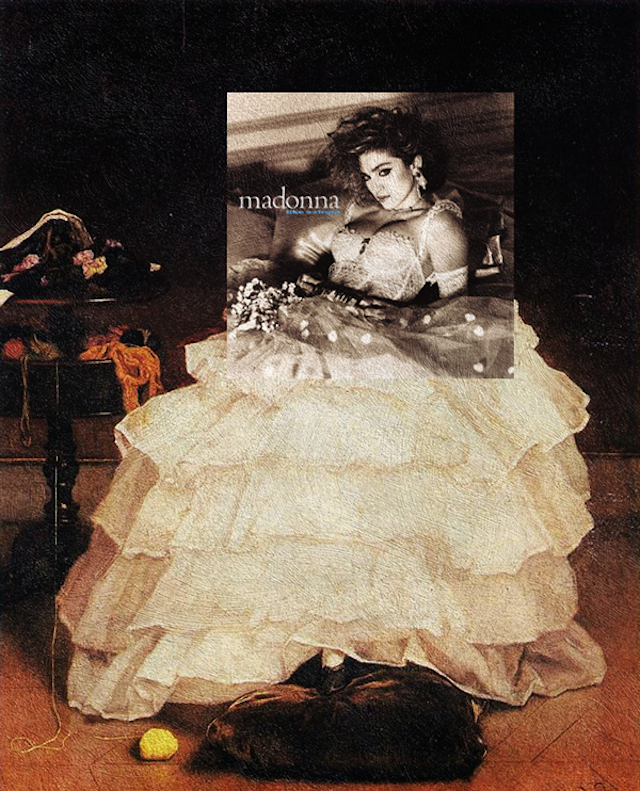 Album: Like a Virgin / Artwork: Young Woman Reading by Alfred Stevens.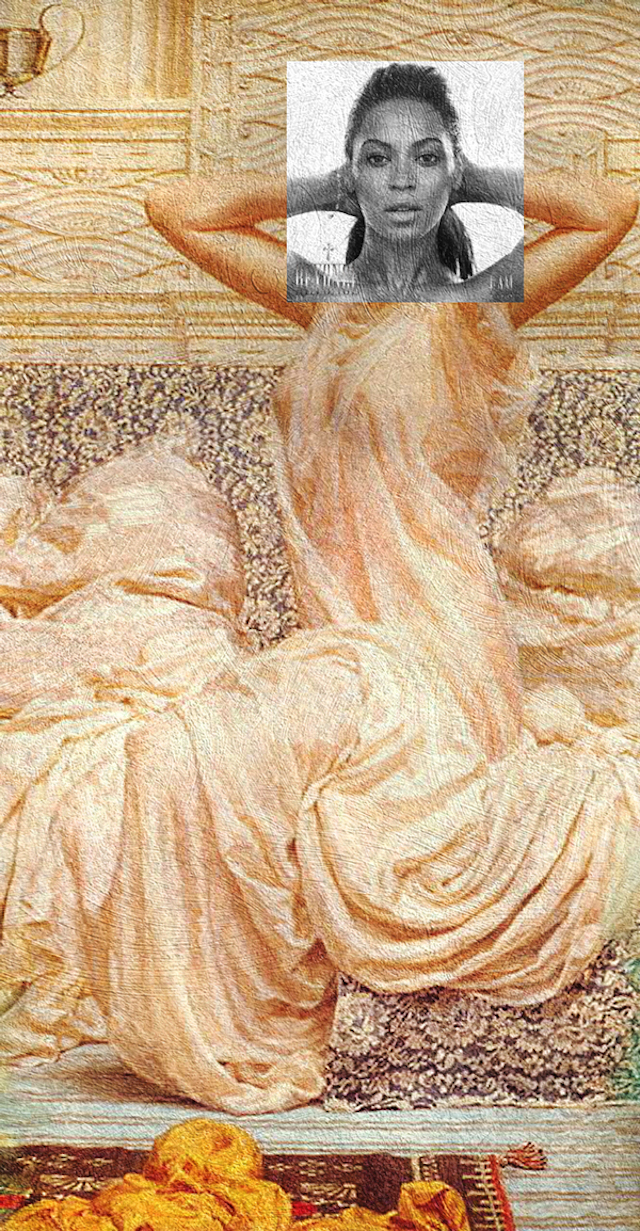 Album: I Am… Sasha Fierce / Artwork: Silver by Albert Joseph Moore.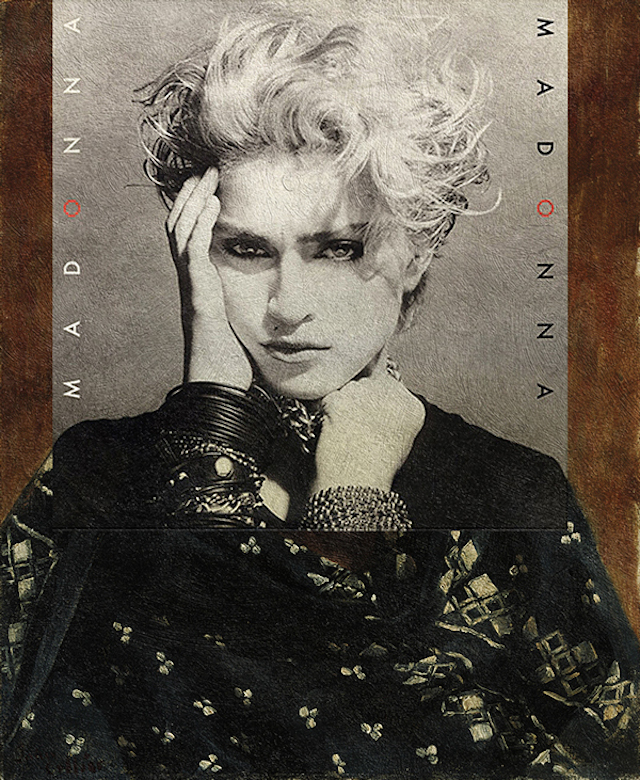 Album: Madonna / Artwork: Portrait of a Lady in Eastern Dress by John Maler Collier.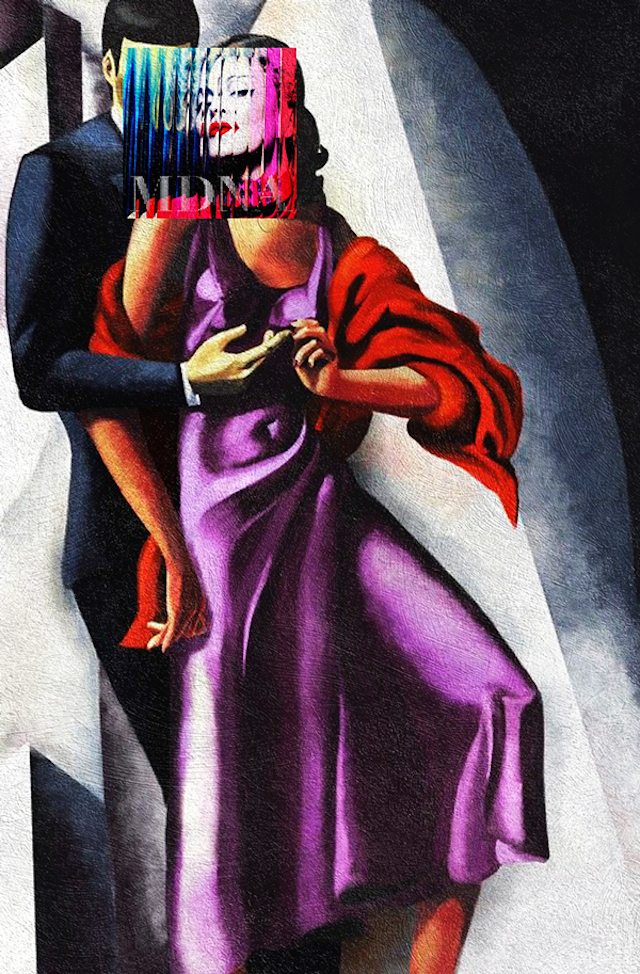 Album: MDNA / Artwork: Spock and Uhura by Tamara de Lempicka.
Album: B'Day / Artwork: Girl in Green by Lord Frederick Leighton.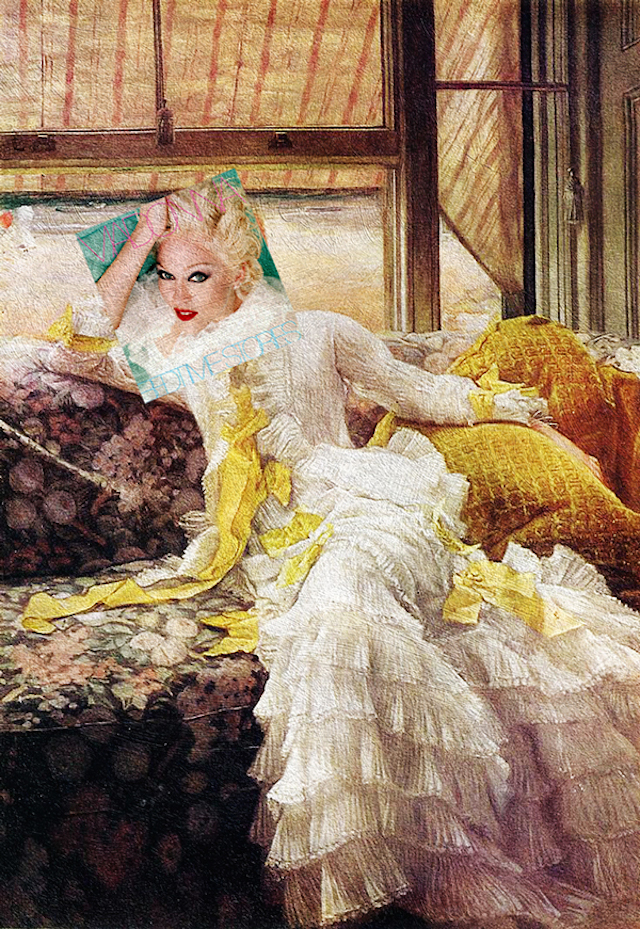 Album: Bedtime Stories / Artwork: Seaside by James Tissot.